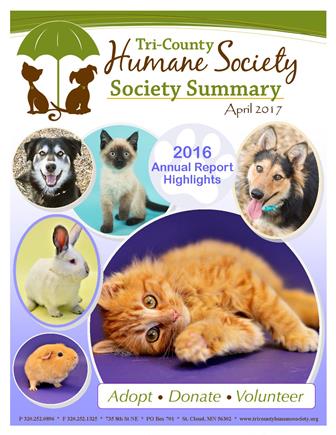 Click the newsletter cover to download our Spring, 2017 newsletter. Inside you will see what's been happening at your local Tri-County Humane Society, and the fun events that are coming up!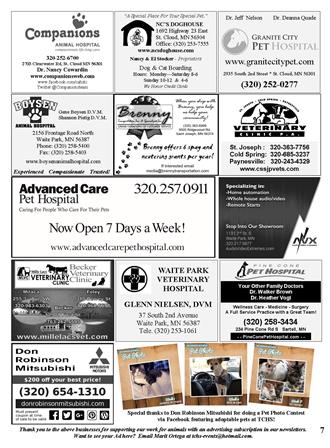 TCHS publishes four newsletters annually. Our mailing list consists primarily of people in Central Minnesota. It goes out to a minimum of 6,000 households and is also published on our website. Advertising in our newsletters is a great way to show the local community that you support our work for animals in need. For pet-related business, your Ad will be viewed by a very targeted market of pet owners, and you can't beat the price!
Our first newsletter in 2017 will be mailed in March. The deadline to have your Ad included is March 1st, 2017.
Payment per issue is $85, or you can subscribe to all four newsletters in 2017 for $400 (a $40 savings.)
Sign up to Advertise with us TODAY!