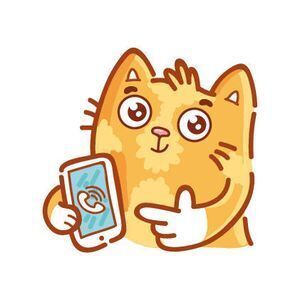 We're Here to Help!
If you have a medical concern with your pet, your first call ideally should be to your family veterinarian. If you have a behavioral concern with your pet, Tri-County Humane Society's dedicated staff is happy to do our best to give advice and/or direct you to available resources. (See training options further down on this page.) Please call us at 320-252-0896, or email pets@tricountyhumanesociety.org. (Or you can send a message through our TCHS Facebook page.) 
Other resources: 
Animal Humane Society, based out of the Twin Cities, has a pet behavior hotline as well as an online form to request help about a pet's behavior issue(s). Click here to access those and see more pet behavior tips. 
Human Animal Support Services, powered by American Pets Alive!, has a site where users can search for free or low-cost pet support services such as veterinary care, pet food pantries, temporary pet care, and more. 
Pet Disaster Preparedness  
Get tips on preparing for emergencies, pet first aid, and more courtesy of the American Red Cross. 
More Online Pet Resources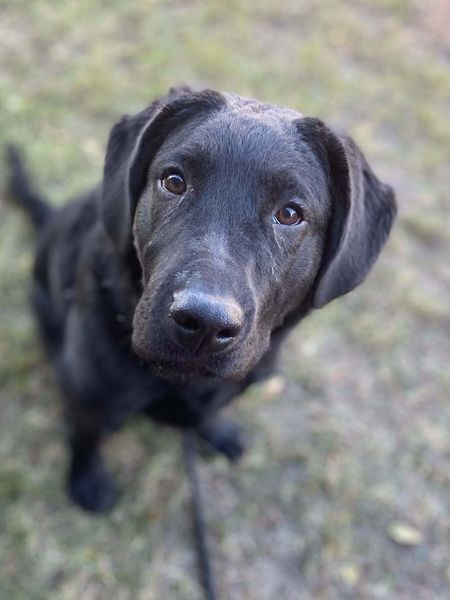 TCHS is Proud to Announce Partnership With GoodPup Online Training Program
Tri-County Humane Society is excited to announce our partnership with the GoodPup dog training app! GoodPup offers customized, affordable, positive dog training that you can access from the comfort of your home, at a time that works for YOU.
TCHS will get a financial boost from people who try AND stick with this app – which is great for us, but we're really most excited about the possibility of better-behaved dogs! (And maybe fewer dogs that need new homes due to behavioral issues.) GoodPup offers one week of free training; there is no obligation, and users can cancel at any time.
Here's what else to know:
• If you've ever adopted a dog from TCHS, you can sign up for the GoodPup app, and get a lifetime discount off their services. (This is good for TCHS fosters, volunteers, and staff members, too.) Reach out to TCHS to get your code to unlock your savings! (The information is now in all TCHS adoption bags, too.)
• If you haven't adopted from TCHS but are still interested in the training, please visit https://links.goodpup.com/shelter/TCHSTraining.
For everyone who keeps up with GoodPup beyond the first week of training, TCHS will receive $50 from the company – whether the dog is from us or not! (Remember, that first week is free.)
We hope this helps some puppies learn how to be good dogs, and also helps some old dogs learn new tricks!
Other training
At this time, Tri-County Humane Society does not offer in-house dog training. We often refer customers to the following St. Cloud-area businesses, whom we have worked with in the past. (Note: This is intended to be purely information for customers, not necessarily endorsements.) Obedience classes ARE an important part of bonding with your dog, and they are important for their socialization and manners. Training is a great idea for every pup!
Tri-County Humane Society also does not offer boarding services to the public. We would suggest checking out Rover.com, which can connect people with pet sitters or dog walkers. 
Concerns about abuse or neglect 
Tri-County Humane Society urges anyone with concerns about potential animal abuse and or neglect cases to contact their local law enforcement. Otherwise, here are other statewide resources:
Animal Humane Society's Humane Investigations
Boarding options 
Tri-County Humane Society does not offer boarding. The following St. Cloud-area businesses are listed as offering boarding services. (Note: This is intended to be purely information for customers, not necessarily endorsements.)
La Dee Dogs
1124 Kuhn Drive, St. Cloud, MN 56301
(320) 257-9663
Geri's Country Kennels
7704 322nd St., St. Joseph, MN 56374
(320) 240-0458

NC's Doghouse
1692 Highway 23 E, St. Cloud, MN 56304
(320) 253-7555
Barking Birch Pet Lodge
23445 County Road 8, Cold Spring, MN 56320
(320) 229-2275
Katie's Kennels
809 County Road 75 E, St, Joseph, MN 56374
(320) 363-7917
Sam & Danni's Pet Resort & Spa
955 40th Ave. NE, Sauk Rapids, MN 56379
(320) 252-2844
Paws in the Country
40810 65th Ave., Rice, MN 56367
(320) 253-1717
Companions Animal Hospital
2703 Clearwater Road, St. Cloud, MN 56301
(320) 372-3144
Red-y Retrievers & Kennels
24459 88th Ave, St. Cloud, MN 56301
(320) 255-1541
King's Kennels
14797 325th St,, St. Joseph, MN 56374
(320) 356-7738
K-9 Klips Grooming & Boarding
35916 130th Ave., Avon, MN 56310
(320) 363-8849
Foxy's Pet Grooming & Boarding
4554 163rd St., South Haven, MN 55382
(320) 236-8103

A Place Like Home
3918 105th Ave., Clear Lake, MN 55319
(320) 743-4422

Ruff's Pet Resort
1120 County Road 46, Clearwater, MN 55320
(320) 558-6666
Granite City Pet Hospital
2935 2nd St. S, St. Cloud, MN 56301
(320) 252-0277
Karma's Paw Spa
1266 32nd Ave. N, St. Cloud, MN 56303
(320) 253-7297
Knotty Paws
600 1st Ave. NE, Sartell, MN 56377
(320) 774-1056
Lucky Dog Pet Grooming
2012 Veterans Drive, St. Cloud, MN 56303
(320) 774-1211
---