Working Cats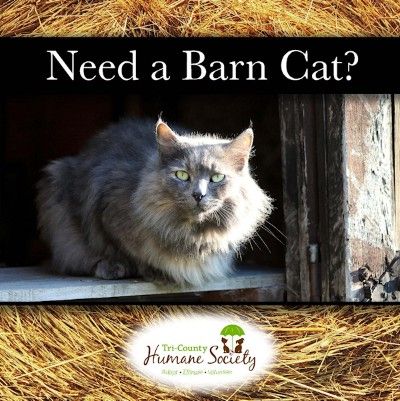 Do you need a cat (or cats) for your barn or shop? On occasion, Tri-County Humane Society receives cats that will not make good indoor pets, either because they strongly prefer living outside the home or they do not use the litter box well. We have developed a "Barn Cat" program to successfully place these cats in primarily outdoor homes. To find an available TCHS working cat, go to Cats/Kittens and looking for one with "Working Cat" in its name.
What You Get When You Adopt a Working Cat:
The adoption fee is "Name Your Own Price"!
All working cats are spayed or neutered and have all of their claws
All working cats have received their rabies and distemper vaccinations
For more information on this program or to be placed on a waiting list for a working cat, call Tri-County Humane Society at 320-252-0896.