Adopt. Donate. Volunteer.
It's in our name, it's what we do... and you can help!
You can help Tri-County Humane Society in so many ways, but they all boil down to these three things:
Tri-County Humane Society specializes in love connections! We always have animals looking for a home.

Every bit helps us and the animals in our care.

We need volunteers for all kinds of tasks, whether it's for regular or occasional activities, we welcome you!
What is Your "Why"?
Simon Sinek says "Everyone has a WHY. Your WHY is the purpose, cause or belief that inspires you."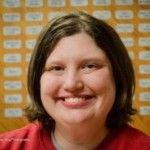 Kate Kompas, TCHS Volunteer Coordinator
"I do what I do because I loved volunteering at TCHS about a decade ago. It was my respite from a busy newspaper life, and I never once then thought I'd be running the volunteer program years later.
It's a joy to come to work most days, because I love TCHS and my job is very simply to help give the committed TCHS staff the tools (volunteers) they need to be able to run the shelter in the most efficient and compassionate way possible. It's a privilege.
Why we do what we do? I keep thinking about what my father-in-law said when he visited TCHS: He was very complimentary with how things were being run, and then he said, "These little lives have value."
They really, really do, and if we, we being the TCHS staff, volunteers and advocates, don't step up, who will?"
What is YOUR "Why"?