The Re-Tail Shoppe is your one-stop shop!
We carry a wide variety of treats, toys and pet supplies as well as items for the pet-loving people in your life. 
We strive to offer high-quality pet supplies at great prices, such as:  
High-quality food 
Leashes, collars and training aides (Weiss Walkie)
Fun toys for cats, dogs and small animals, including Kong toys
Oxbow small animal food & hay
Food and water dishes
Pet carriers
Grooming supplies
Frontline Plus for dogs and cats
Treats for dogs and cats, made in the USA
Yeowww! Catnip toys
Cat Attract litter
TCHS apparel
Novelty items such as vinyl stickers 
Save money and lives at the same time when you shop in our retail store!  All proceeds benefit the animals. If you want your impact to go even further, "round up" your purchase to the nearest dollar (or higher) at checkout.
Don't see it? We accommodate special orders.  If you don't see what you need, just ask!  To inquire about products on hand or to order a product not typically stocked in our store, call (320) 252-0896.
Open 7 days a week, during all TCHS business hours.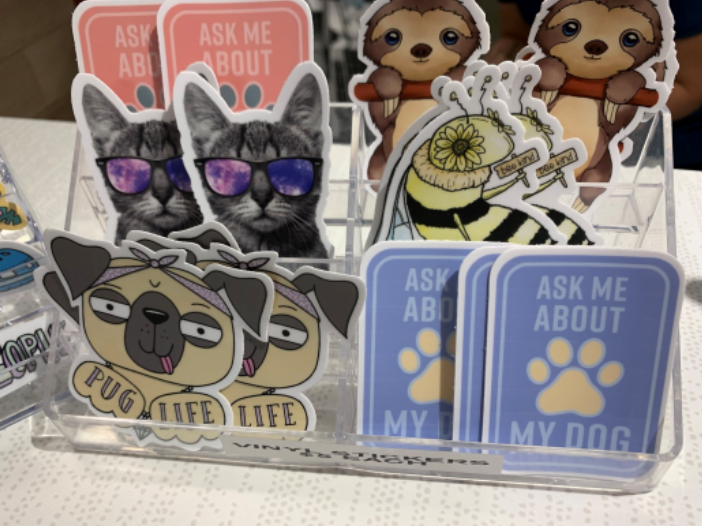 Order Purina Online
When you click on the logo below to set up your online Purina Pro Plan Vet Direct account, Tri-County Humane Society will receive a portion of the profits!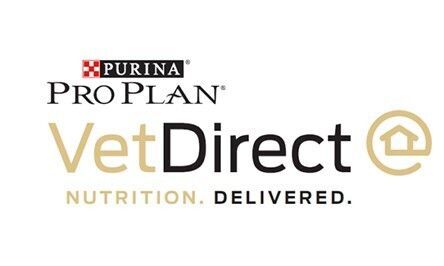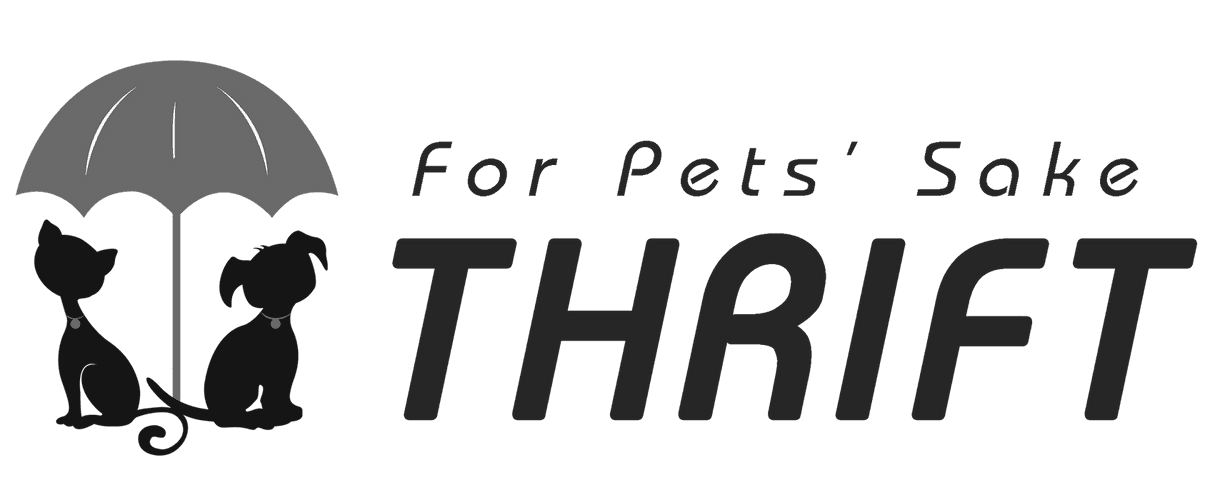 Shop at Our For Pets' Sake Thrift!
Our For Pets' Sake Thrift store is a shop open three days each week where Tri-County Humane Society will sell gently used pet products. We have collars, leashes, pet beds, apparel and accessories, and so much more. All profits go to our animals! (Cash and check are preferred, but we can process credit cards.)
For Pets' Sake Thrift is located in the TCHS Training Building, which is right next to our new shelter. It's on the same property, behind the big pine trees! 
The shop hours are:
2 p.m. to 6 p.m. Thursdays and Fridays, and 2 p.m. to 5 p.m. Saturdays. (Closed on holidays.)
You do not need an appointment to shop! Our event calendar is always updated if For Pets' Sake Thrift will not be open during the hours above.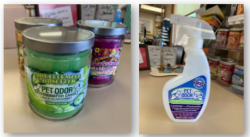 Fight Pet Odors!
Have you tried our air fresheners? Our pet odor‐fighting candles can combat even the most stinky smells. 
We also have pet odor‐fighting fabric sprays that will keep your furniture smelling fresh. Note: These products have special enzymes that truly attack pet odors, not just cover up the funkiness. Try them and you'll see!
---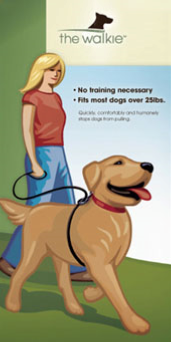 Weiss Walkie for "Pullers"
So you plan to take your dog to TCHS' Companion Walk to help support a great cause ...
But your dog's a little bit of a puller on his walks – what to do? Check out our Emily Weiss Walkies, available in our Re-Tail Shoppe! The leash is a humane and easy-to-use way to help ensure your pup doesn't pull too hard. Available in different sizes, the Emily Weiss Walkie wraps around the barrel of a dog's chest, so when he or she pulls too hard, it gently constricts – reminding the pup to take it easy. Emily Weiss Walkies retail for $21.50 plus tax at the Re-Tail Shoppe.
Don't have a pup but want to help TCHS?
Buy an Emily Weiss Walkie from our store and donate it to us! We trust these products so much we use them on our own dogs.