Looking for a job that truly makes a difference?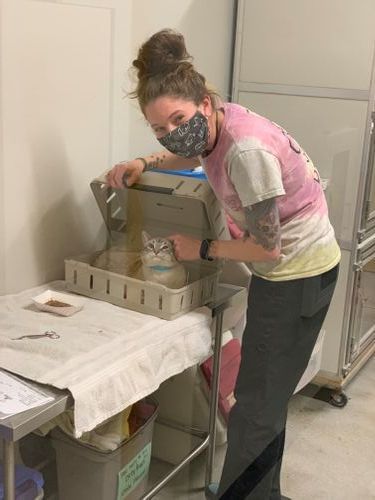 Want to work in a compassionate and friendly environment?  If you enjoy working with animals and people, this could be the job for you!  (If you are a college student, TCHS participates in most local work-study programs and has flexible scheduling.)
Full-time positions have a benefit package including vacation, sick leave, wellness time, personal days, health insurance, and more.  But perhaps the biggest benefit  is knowing you have made a difference in the lives of many animals and people at the end of your work day.
Must be 18 years or older.
Current Opportunities:
Shelter Worker - Part-Time Cleaner

·         Must be at least 18 years old and comfortable around cats, dogs, rabbits, guinea pigs, etc.

·         Must be a thorough cleaner who isn't afraid of tackling animal messes! The job is physical; cleaners are on their feet most of the time and must be able to lift up to 50 pounds or so. 

·         Must be able to work quickly but carefully; attention to cleaning detail is a must! 

Things to know:

·         Cleaning positions are primarily morning hours (8 a.m. to 12 p.m.); you must be available every other weekend.

·         Enjoy helping and caring for homeless animals while they await adoption. You will be making a difference!
---
Employment Application