Be a Foster Parent for Animals in Need
Foster care continues to be a critical piece of our life-saving efforts.  When an animal is too young, sick, injured or just needs someone to teach them basic manners, foster parents help fill the gap between the time the animal is brought to the shelter and the time they are adopted.  Our foster program helps us save more lives!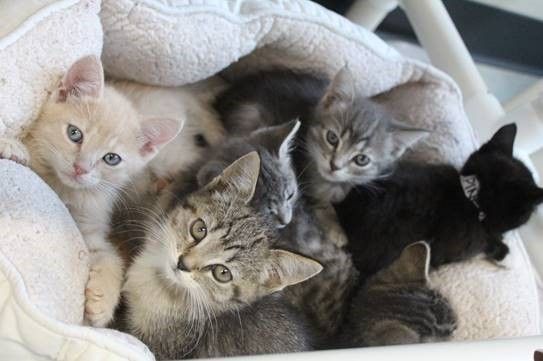 Foster Homes Needed for:
Injured/Sick Animals
Pregnant Animals
Nursing Moms and Kittens/Puppies
Orphaned Animals
Behavior Modification
Bottle Babies (Both Puppies and Kittens)
Overflow (during peak periods)
We Provide: All pet supplies, medication, de-wormer, vaccinations and veterinary care (although donations are welcome!)
You Provide: TLC and a comfortable environment for pets to thrive.
---
Want to be a foster parent who goes the extra mile?
Talk to our staff about being an Adoption Ambassador.
Adoption Ambassadors act as the "talent agents" for their fosters and work to find them homes (TCHS takes care of the actual paperwork).  Animals who are great candidates for Adoption Ambassadors sometimes have difficulty adjusting well in the shelter and simply need a change of scenery. Talk to our foster coordinator today about this opportunity!
Would You Make a Good Foster Parent?
Do you have what it takes to be a Foster parent? Download this quiz and fact sheet to find out!
Download Foster Expectations .pdf
---
Join Our Foster Care Team!
Complete the Foster Care application below, or contact our Foster Care Coordinator for more information: fostercare@tricountyhumanesociety.org, (320) 252-0896 ext. 16