Your donations save lives. It's really that simple.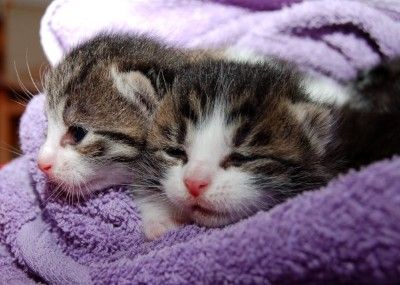 As an independent, nonprofit animal shelter, 100% of your charitable gift will directly benefit the animals at TCHS.  Rest assured that every dollar is wisely used in the best interest of the animals, and will enable us to provide the shelter and veterinary care they need until we can find them a home.
From time to time, Tri-County Humane Society hosts online silent auctions to raise money for our animals and shelter. This has been particularly valuable during COVID, when we can't host large in-person events. When a Silent Auction is occurring, this link will take you to it - just click "Silent Auctions" above. Keep an eye on the TCHS calendar for other events.
Do you have an item that would be great for a silent auction? Contact Special Events Coordinator Angela Mundis at events@tricountyhumanesociety.org.

Our Constant Companion monthly giving program allows you to set up monthly, automated payments on your credit card. It's easy to do, and gives TCHS the regular stream of revenue we need.

We welcome donations in Honor of, in Memory of or in Tribute to a particular person, animal, or event.

Donations of time and talent by hundreds of volunteers, donations of products and services by area businesses and donations of money — very close to half of our budget — by so many people who care.

Charitable bequests are one of the best ways to assist us in our mission and ensure that we will be able to provide care for animals in need for years to come.

Sponsoring a kennel provides a great opportunity for families, community groups, organizations and companies to make sure our homeless animals have the best care and stay at the shelter, and get a little recognition in return!

Check out our wish lists for animal care, office and operating supplies - your donations save us thousands of dollars each year!

Donating your old vehicle to Tri-County Humane Society is convenient, easy, and may qualify you for a tax deduction. And best of all, your donation of a used car or truck will make a big difference in supporting TCHS!

Links to shopping sites like Amazon Smile, when you use these links a portion of your purchase will be donated to TCHS - at no cost to you!
Do you have ink cartridges laying around? How about aluminum cans? Don't throw them out - donate to TCHS! Details at this link.
TCHS is a 501©3 nonprofit animal shelter.  Contributions are tax deductible to the fullest extent as permitted by law. 
Tax ID #: 23-744-9686 
The Tri-County Humane Society (TCHS), located at 735 8th Street NE in St. Cloud, Minnesota, offers compassionate care to over 3,000 pets each year as we assist them in their journey to find a new, loving home - thanks to support from people like you! 
---
Your Donation is Safe with Us.
Tri-County Humane Society has received the GuideStar Platinum Seal of Transparency.
The Platinum Seal of Transparency is awarded by GuideStar to nonprofits at the HIGHEST level of transparency.

The Tri-County Humane Society has received the seal of approval from the Charities Review Council.
The Charities Review Council is an independent resource for people who make contributions to support charities. The Council reviews charities through its Accountability Wizard. Results of these reviews help the public determine the trustworthiness of a charity before giving.

We are proud to announce that the leading charity evaluator, Charity Navigator, has given us a 3-star rating.
Currently, there are over 1.57 million nonprofits registered in the U.S. This website includes a listing for each and every one of them, but Charity Navigator's analysts only apply our objective rating methodology to a subset of those nonprofits.