Newsletter - February 2021 (.pdf download)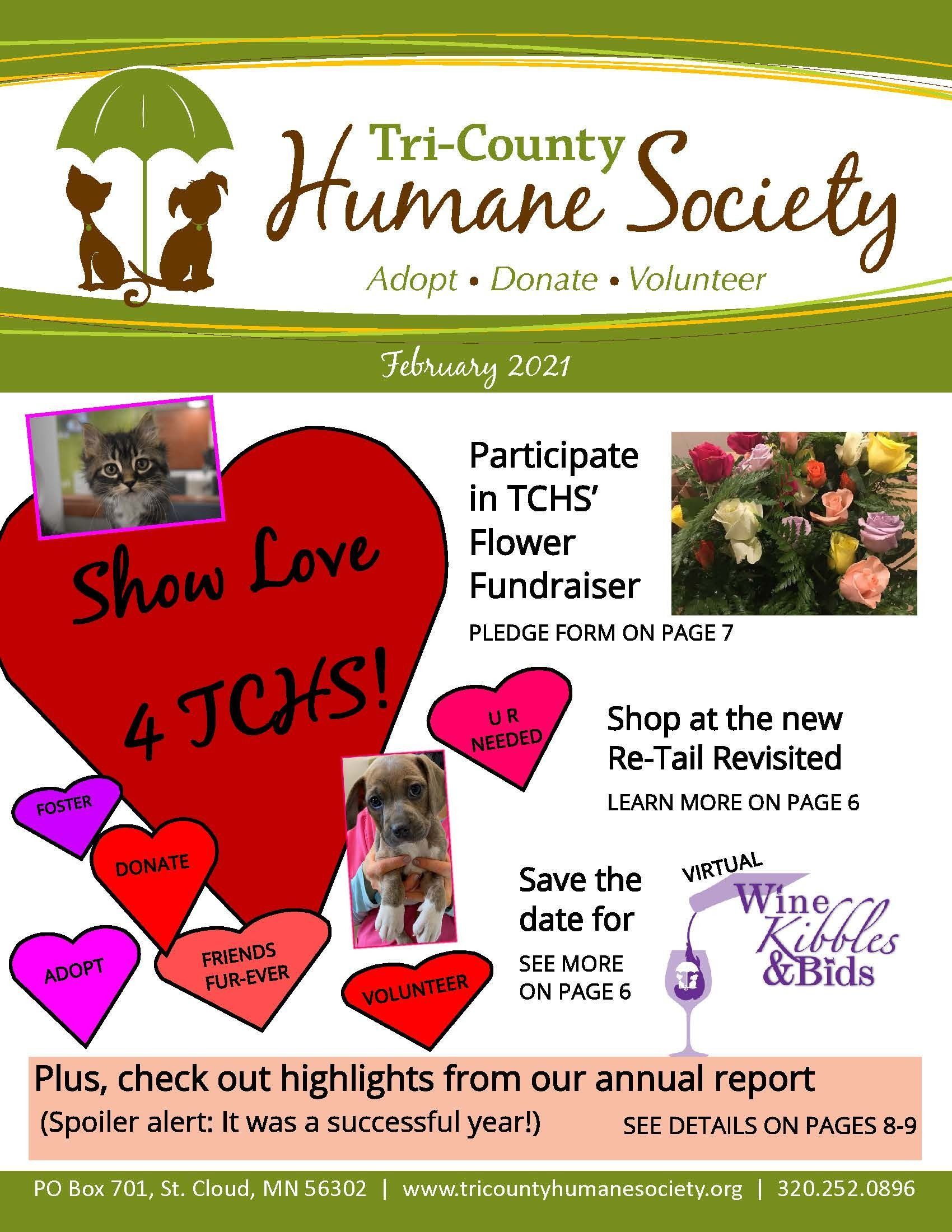 Click here to download our February newsletter, featuring the 2020 Annual Report, our new pet supply thrift store, coming events, and much more. 
Support Our Newsletter Advertisers
---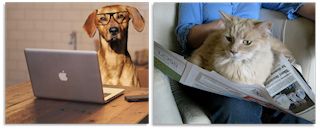 How Do You Like to Read Your News?
Do you prefer Print? Or is Email more your style? You decide! Now active donors have the option of continuing to receive the print version of this newsletter,  the electronic (email) version, or both.
Email News: 
use the form below to Subscribe to Our Newsletter.
Print News: 
All current donors receive the newsletter unless they request otherwise. If you prefer to receive the email news only and would like to discontinue receiving the print newsletter, contact us at 320-252-0896 or give@tricountyhumanesociety.org. You may also send us a note in the mail or drop it at your next visit to TCHS. Please include the label from this newsletter so we are sure to discontinue the correct address.
Our email newsletter is free, but donations are appreciated. Thank you!
---
Advertise with TCHS!
Tri-County Humane Society invites you to promote your business with pet owners!
Would you like to connect with thousands of animal enthusiasts each year to tell them about your business? We can help you reach new customers (and build loyalty with your current customers) by supporting an organization close to their heart – Tri-County Humane Society.  We've been strengthening the human-animal bond in Central Minnesota since 1974 through quality adoption services and education programs.  We offer opportunities to promote your services with:
250 visitors to our shelter every day,
3,000+  new pet owners each year,
4,500 loyal animal-loving supporters, and
23,000+ Facebook fans
Please contact us to learn more - 320 252-0896 ext. 14 | events@tricountyhumanesociety.org