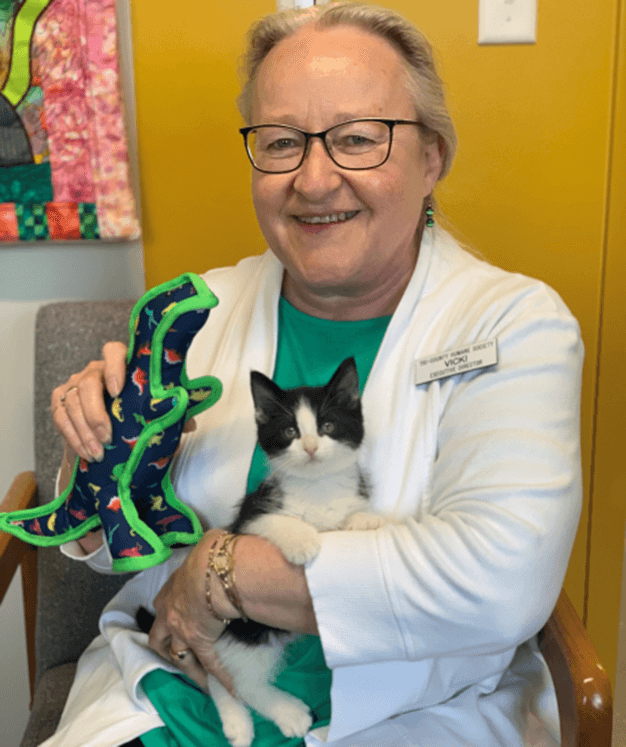 Second-to-Last Note From the TCHS Executive Director
Well, it's come to the point where my retirement isn't just a date sometime next year. It seems very real now. You may have already heard my successor has been hired: Marit Ortega is coming back home to TCHS! Many of you already know her. And if you don't — spoiler alert — you're going to really like her!
Marit has over 19 years of employment history with TCHS. The knowledge she's gained from her roles at Catholic Community Schools will serve TCHS well. I feel confident in the choice the Board has made, and I know it'll make it a little easier for me to leave, knowing TCHS is in good hands. I hope you'll welcome her and support her as she joins us on Nov. 1 and then takes over the reins in 2024. More about this exciting development later – I have one more newsletter in my future! That'll be my last newsletter…. I've been experiencing and recognizing quite a few "last times," and I'm finding myself super sentimental about most of them.
Today though, the dog days of summer are upon us. That may mean different things to different people, but to me, it makes me think of all the dogs we have this summer and how they aren't getting adopted as quickly as they used to. For the first time in years, we're seeing a decline in adoptions. It's a trend that shelters nationwide have been experiencing for the past few years and TCHS has been able to avoid until most recently. We're trying to promote them more and have even reduced adoption fees in hopes of moving twice as many for the same income. If you were to ask me how that's working, I'd have to say adoptions aren't what I hoped. What's that you say? How can you help? Well, since you asked, you can be our very own adoption ambassadors. I have statistics that show many of you watch the website, A LOT! Put that to work and be personal shoppers for your friends in the market for a dog (cats, too!). Send them links and share our posts on Facebook. And please keep donating, so we can continue to reduce adoption fees without being concerned about the finance report. We love being able to reduce adoption fees to get these guys into a home. What a nice place that is to be, thank you!
As you probably noticed on the front cover, it's time to talk Companion Walk — my last Companion Walk! Please make use of the pledge form at the Companion Walk page or in the latest newsletter. Trust me, there's no shame in asking for a donation to a cause you believe in and is close to your heart.
Be that person who speaks for the animals. We hope to see many of you on Sept. 9 at Wilson Park! Did I mention it'll be my last Companion Walk??
Vicki Davis, CAWA
Executive Director, Tri-County Humane Society
---
P.S. I always have room on my pledge form if you can't make it on the walk! My last pledge form … and your last chance to get on it! As most of you know by now, I'm a shameless plug just waiting to happen!
Pictured: Vicki Davis and her little friends—as you can see by the dino, she's getting ready for the walk!