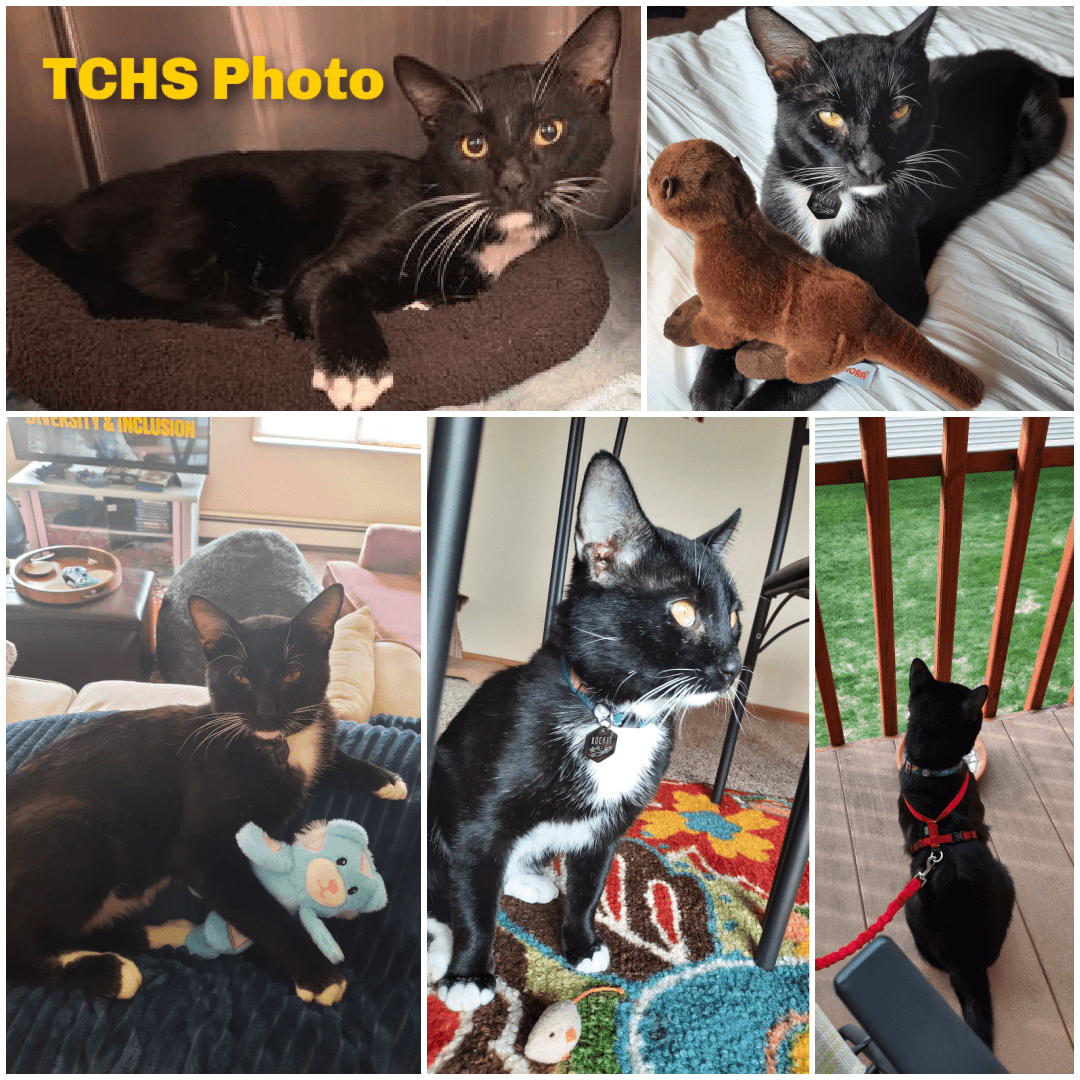 Rocket's adoption story is in celebration of our Space Walk on Saturday, Sept. 10! Because we were inspired by the cosmos for the event, it seemed only appropriate that today's Feel Good Fur-day be on theme, too.
Rocket is a 3-year-old cat who arrived at Tri-County Humane Society in April; he blasted off to a new home the next month.
---
"Rocket is such a joy, and loves to play all the time these days! He has certainly settled in," his human writes.
---
Thank you to all the TCHS adopters – AND to everyone who participates in fundraising events such as Space Walk. You help us make these outta-this-world happy endings possible.
---
"Your house will always be blessed with love, laughter, and friendship if you have a cat." Lewis Carroll