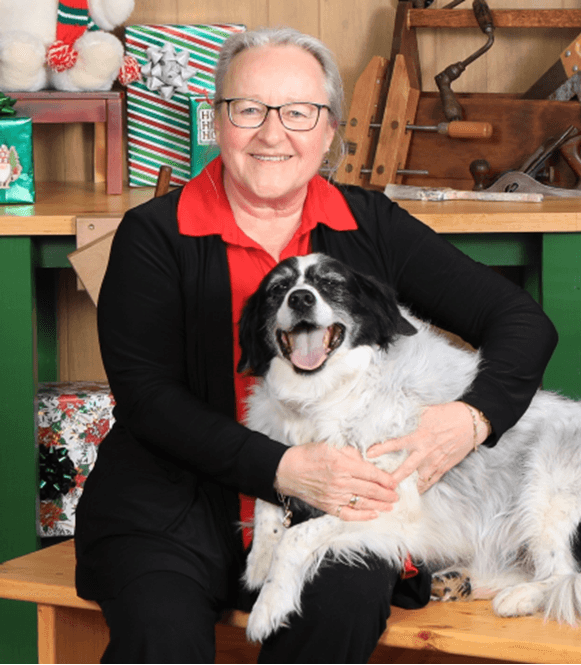 Vicki Davis is retiring in early February 2024; Marit Ortega will succeed her as Tri-County Humane Society's Executive Director.
---
I've been working through a long list of "lasts," and now it's time to write my last newsletter letter. Dramatic pause ...
I can't deny this comes with a mixture of emotions – nostalgia, pride, and some sadness, just to name a few. Stories upon stories attached to each one of those. Kate has plans for the other 11 pages, so I need to keep it brief.
I've had the best job ever - most of the time - and the times it wasn't served as an excellent incentive to do something about it. What an incredible journey it has been serving this organization. I'm immensely grateful for the support and passion that each one of you has brought to TCHS. I'm so proud of the progress we've made together. Your commitment to our mission has enabled us to achieve significant milestones, from our humble beginnings in a renovated gas station to having our own surgical team to spay/neuter every dog, cat, and rabbit, as well as be able to fix whatever else might be ailing them. I'm quite certain eyes roll when I start a sentence out with "Back in the day" or "There was a time …" You have to understand how hard it is to not say that when there's such a stark difference between then and now. I used to be the HR, operations, animal care, special events, fund development, and customer service manager. That was one very big and colorful hat! Now we have a full-time person for each one of those positions. If that doesn't spell growth, I don't know what does. Maybe the budget going from $40,000 to $1.7 million speaks louder. There are so many milestones, but you know most of them already, and again, I only have this one page. Let's just say Virginia Slims has nothing on TCHS as far as coming a long way.
My deepest gratitude and admiration to our board members, staff, volunteers, donors, and supporters of every kind. (I just realized - I've reported to 40 different boards!) Over the decades we have created a compassionate environment for animals and the people who love them that extends far beyond our shelter walls. Please join me in being proud. It didn't just happen because of good ideas and intentions; it took like-minded people to help get there.
I leave my role with a heart full of gratitude. I have complete confidence in Marit and the dedicated TCHS team to carry on making a positive impact on the lives of animals and people in our community and to take TCHS to even greater heights. Marit is guided by the same passion and dedication that has defined TCHS. She's very excited to be coming home, and I'm excited to welcome her with open arms.
During my nearly 40 years with TCHS, I have met SO many remarkable people I'm now honored to call friends. What a gift that is. That's the lovely thing about people who like animals – they tend to be the best kind of people.
Thanks for being my people.
Vicki Davis, CAWA
TCHS Executive Director