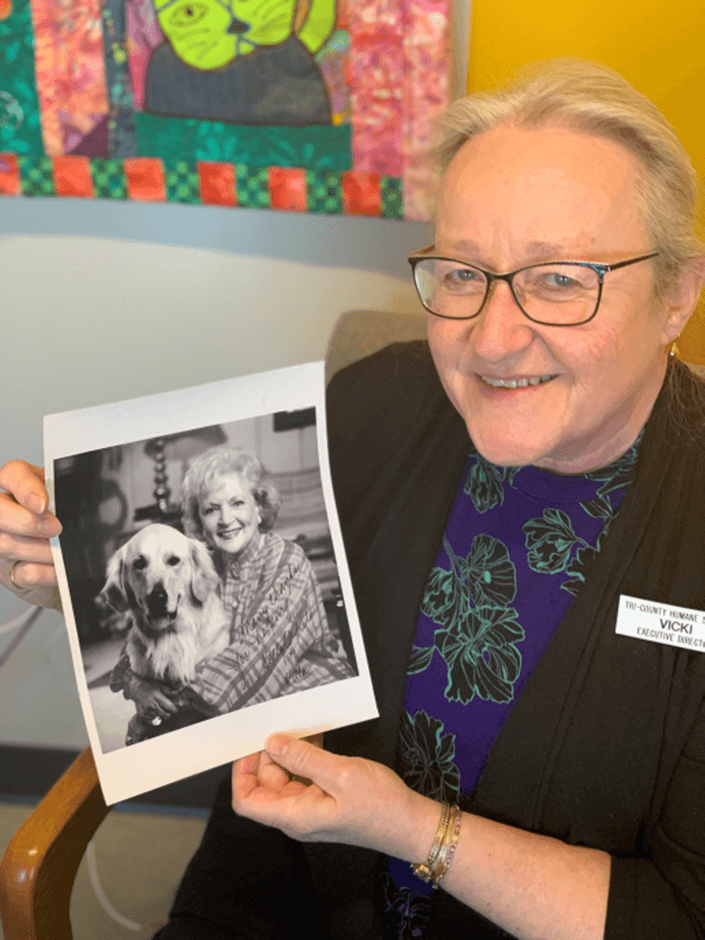 Dear Fellow Friend of Animals,
Because of your friendship, this new year has started out plenty happy for so many animals and the people who love them. With your support, and others in our community who share our passion for animals, we changed the lives of 4,499 animals in 2021. You know, there might be some truth to the saying, "If you build it, they will come!" (Last year was our first full year in the new shelter.) I feel fairly confident the additional 768 animals we placed last year have a much better future because we had the room and resources available for them. I can assure you everything you read about and feel good about in this newsletter is because of you, and other friends of animals like you.
Speaking of friends of animals, is there no greater friend to them than our dear, sweet Betty White?  What a truly amazing legacy she's left. Between the collective generations of people who love her and her well-known love of animals, an astonishing amount of money was raised on her behalf on what would have been her 100th birthday. How pleased she'd be (or is!) knowing how many animals' lives will be touched nationwide because of her. Our current total is about $31,500 and more continues to show up with "Betty White" in the memo.  In all my years I've never seen anything like it! Or as my grandma would've phrased it, "Well, if that don't beat all!"
While we're all about looking forward, in this newsletter we're going to take a short stroll down 2021 lane. Give us a few minutes to share the highlights of yet another challenging, but very rewarding year at TCHS. DOWNLOAD 2021 ANNUAL REPORT
I'm certain 2022 will bring even more hope and love to animals in our community and beyond. With you by our side, we're creating a better world for animals. Thank you for partnering with us to inspire compassion and create a more humane society.
Wishing you and yours a Betty White nice kind of year!
Thank you for being a friend,
Vicki Davis, Certified Animal Welfare Administrator