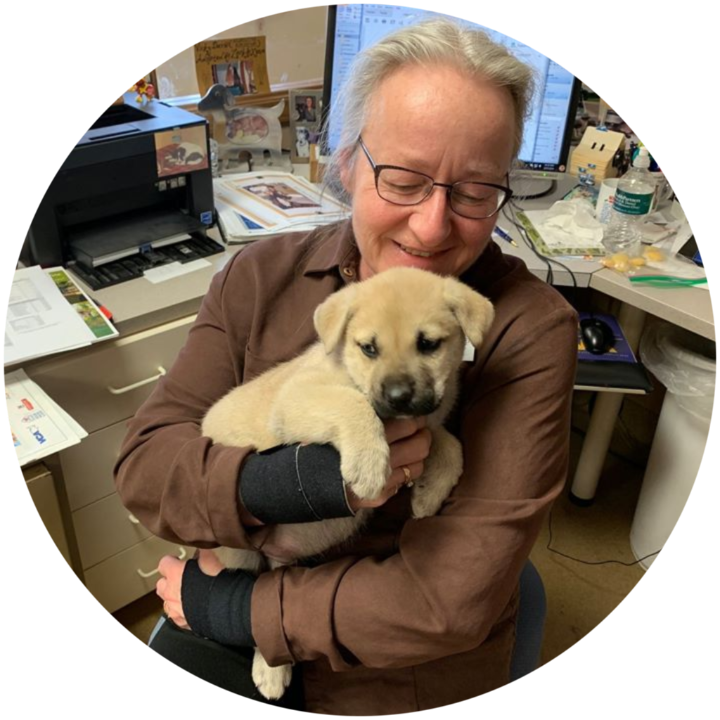 Dear Friends of Animals,
It seems with every newsletter, I have something exciting to share and celebrate. This one is a major milestone for us. It's one I've been waiting a long time to share: This is the last newsletter that will be published while we're in our current shelter! We're set to starting moving into the new building sometime in mid-August, not too long after this hits your mailbox. Finally, right?
If there's one thing that doesn't change about being in animal welfare, it's that it's always changing. (Go ahead and read that again!) And while the rest of the TCHS staff and I are more than ready for the next chapter, we are leaving behind a building chock-full of memories for not only us but the community. It's bittersweet.
This shelter has served us well for the past 30 years, but we never imagined  how we'd grow, and how animal welfare (and this organization) would change during that time. When I started at TCHS in 1984, we kept the animals clean, fed and loved. That's about all we could do with the $40,000 budget we had to work with. Quite primitive when you compare it to today, but if I may quote a Chinese proverb, "A journey of a thousand miles begins with a single step." That first building gave us the steps we needed to begin our journey to now. Today, we celebrate a milestone of many steps which have taken us from basic to better, and now we step from better into a best practice animal shelter.
Our first shelter was an old gas station converted into an animal shelter by some dedicated and determined volunteers. That opened in 1976, two years after the organization formed. It had a dozen kennels, some puppy cages and a dozen cat cages. To put that in perspective, our budget this year is just over 1 million dollars and it's not unusual to house (at one time) 150 animals with over 200 in foster care. The new shelter will have even more space for our animals complete with a full veterinary suite. (And the people – staff, volunteers, and customers – will finally get a little breathing room and privacy!)
The new shelter will be a dramatic upgrade for TCHS, just like the 1989 building was a huge improvement from the converted gas station. But, just like then, TCHS is relying on its strong community support to help pay for the new shelter. We have many rooms that remain nameless!
We like to look back in part because it shows us how far we've come – and it makes us appreciative of what we have now. While TCHS is getting a much-needed cosmetic makeover, our heart is the same –
it's with the animals, and you, the people who love them.
A year from now, or even many years from now, I will think back on the most recent "old" shelter and smile. For thousands of people and pets, it's where happiness happened for three decades.
For that I'm ever so grateful.
Vicki Davis, CAWA
P.S.
Planning an open house during COVID will be a challenge. Watch our website and Facebook - we'll keep you posted!