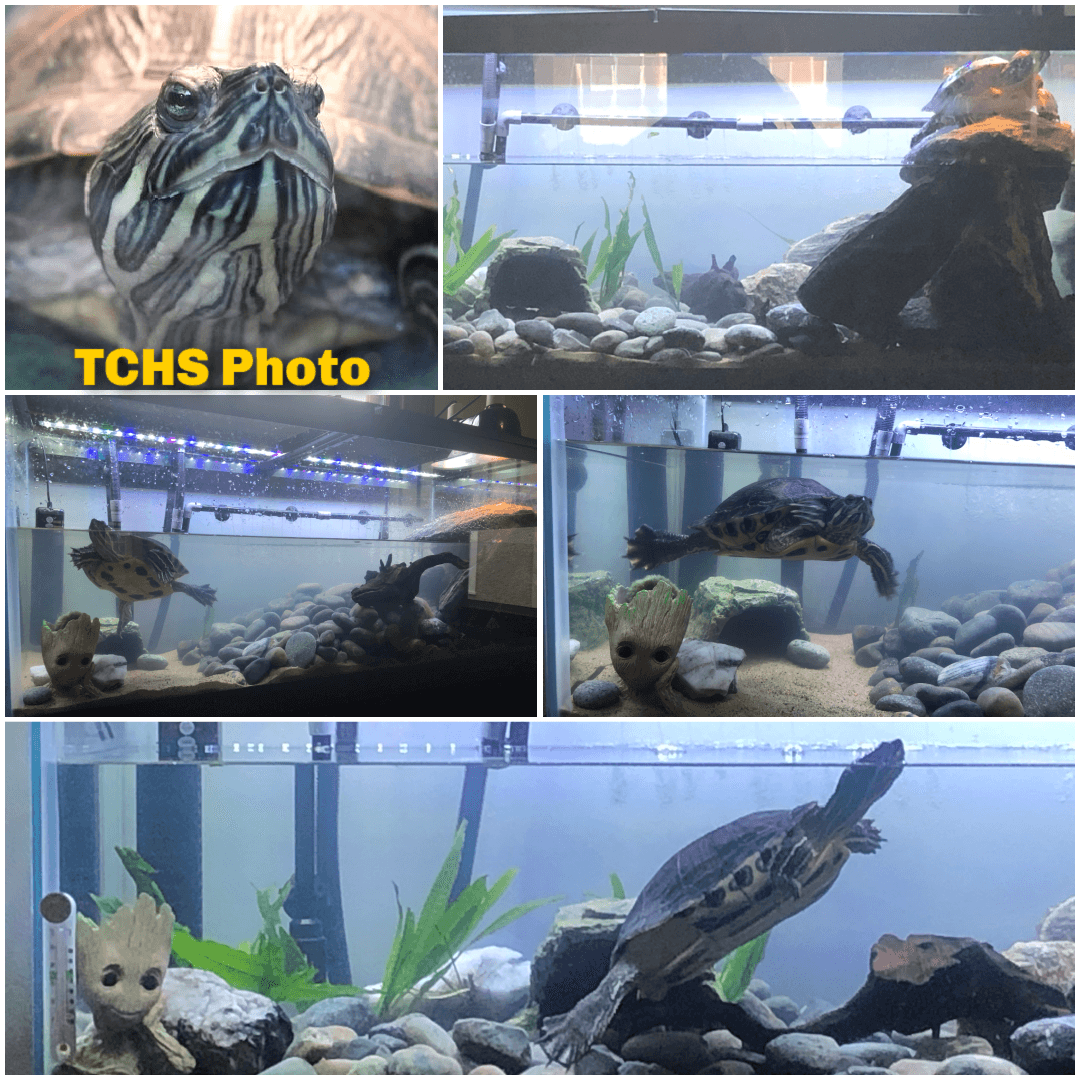 Mikey, who is a 10-year-old painted turtle, came to Tri-County Humane Society in early March. At the time, TCHS had a little bit of a turtle boom going on, with three separate turtles in our Small Animal Room all looking to swim to new homes. Mikey was adopted in late April; he was renamed Tarzan - until his human discovered that he was, in fact, Jane. (The hint was an unfertilized egg that Jane produced.)
Another name change was coming – after Jane showed her enthusiasm for munching on the guppies and assorted fish put in her tank for enrichment, she has been rechristened once again as "Jaws." ("The survivors have figured out how to live with her, though, and stay hidden when she's in the water.")
---
"She gets excited when I'm going to feed her and loves it when I do water changes or tank cleaning. When I let her swim around my arm, she's super curious and seems very happy."
Jaws is a little bit picky when it comes to eating her fruits and veggies, though.
"Although painted turtles often like some small fruit/melons, she does not. It's hilarious to watch her spit out the cranberries that are in the turtle treat mix. I tried leafy green lettuce, but she'd rather eat the simple tank plants. I don't mind though. We all have our idiosyncrasies."
We do – and it makes life more interesting! Here's to many more happy years with Jaws!
---
"Live by turtle wisdom: travel at your own speed, be comfortable in your shell, and keep moving forward." - Unknown