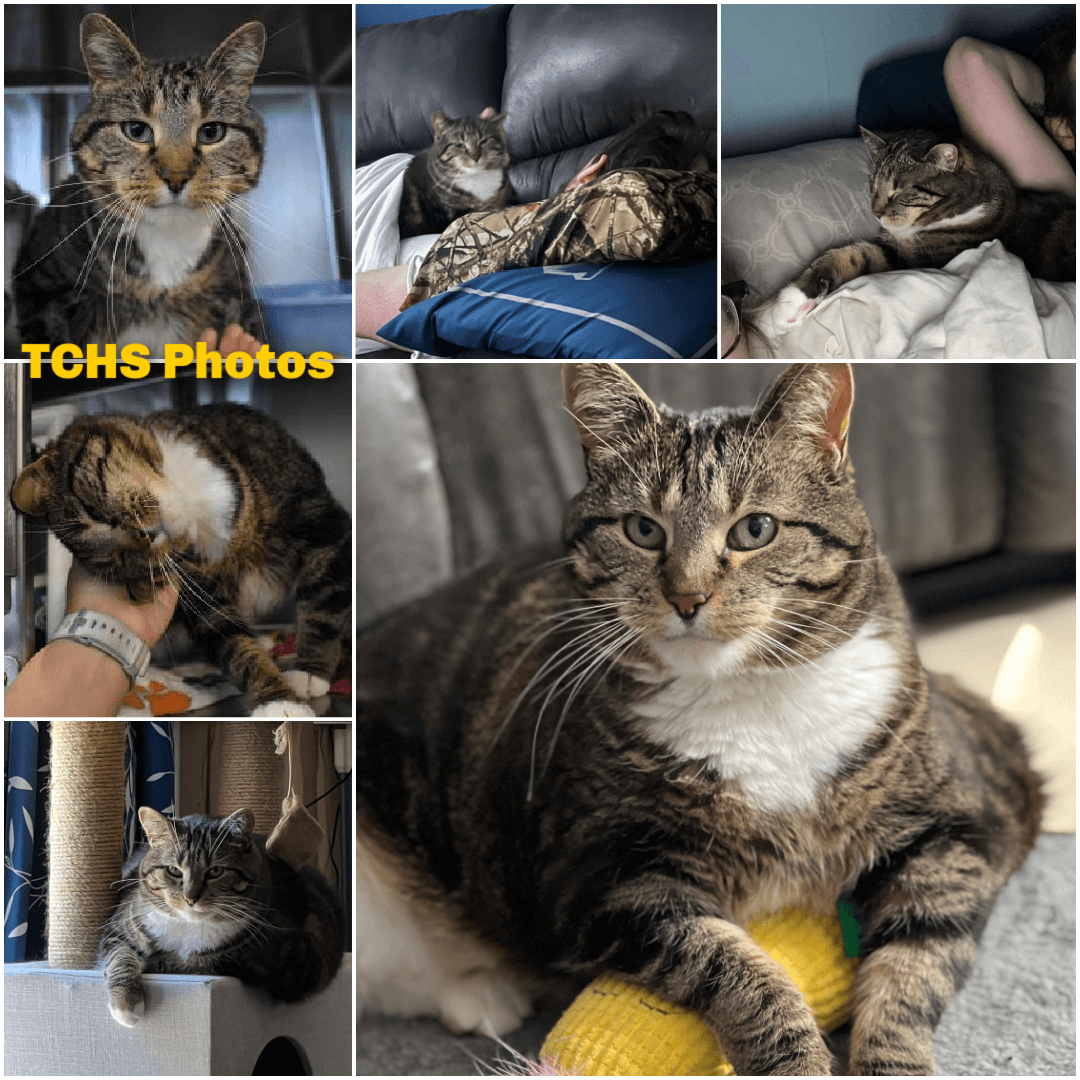 Anniversaries are meant to be celebrated! There's no reason an "adopti-versary" should be any less worthy of equal recognition and celebration! This adoption story is about a cat who is celebrating her adopti-versary (often referred to around here as "gotcha day"!).
While Katie is still technically named Katie, she's got an AKA too, which her person will explain a little later. Sounds like Katie carries a Garfield gene when it comes to food – specifically pizza!
---
"A year and a few months ago I adopted an adult cat named Katie from your facility. She was put in the facility for being 'too needy' according to her previous owner. She's 6 years old now and doing awesome! I was looking for a companion due to my depression. I came in and looked for adult cats from the website but they were gone or had a deposit on them. I was about to leave when she caught my eye. She started rubbing up against the bars and when I approached her she wanted pets. I decided to do the meet and greet In one of the rooms with her and as soon as she was set down by a volunteer in the room she came to me for pets and love and so I just knew she was the one."
"I usually just call her 'meows' (it started by me meowing at her then just formed into me saying 'do you want xyz meows?' And now I just address her by meows. If I say meows 3x fast she usually comes and lay on me. She prefers me over my significant other, but she's friendly to everybody. She's very food motivated and isn't afraid to wake us up if we aren't awake at precisely 5am for her morning feed. She's obsessed with pizza for some reason wherever we have it she always tries to steal a slice (we never let her lol) in spring and summer she loves to bask in the sun watching the birds out the window. A corn kicker toy is her favorite toy and she loves cuddles and pets!"
---
"When Rome burned, the emperor's cats still expected to be fed on time." Seanan McGuire