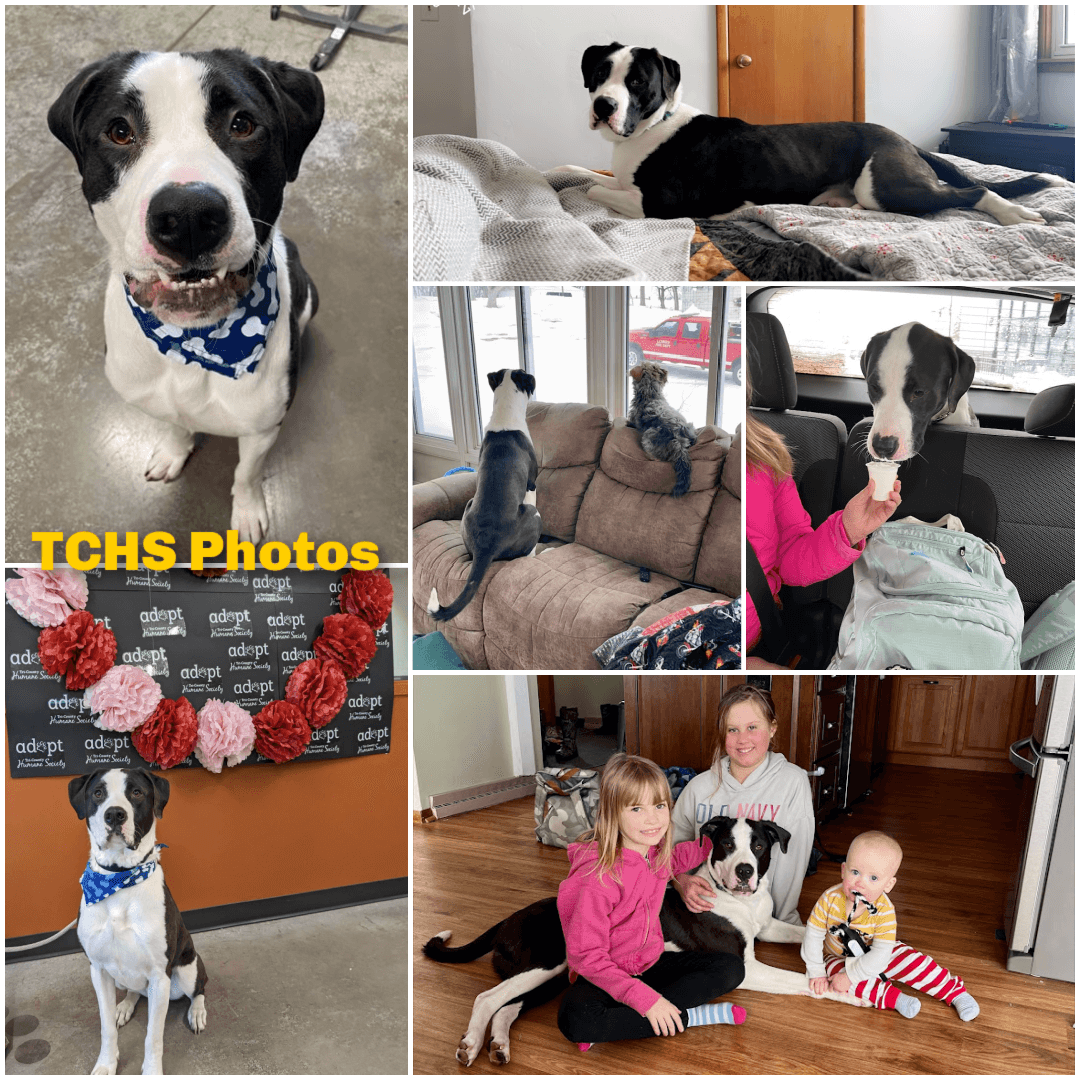 Tri-County Humane Society tries not to play favorites with our animal guests, but sometimes it just can't be helped – our hearts are captured! This adoption story is about one of those very good boys.
Mac is a 3-year-old large mixed breed dog who arrived at the shelter in mid-January. TCHS staff and volunteers were so taken with this 76-pound pup that we did our best to hype him up, even having him pose for a "Valentine's Day" promo, which did the trick!
---
"We adopted Mac on Feb 18th. All the staff kept saying that he was their favorite, and we know why now. We call him Big Mac due to his size, but he is a gentle giant when it comes to our kids. He is a big lover, bed hog and loud snorer. Mac is a great protector of his home and humans. Mac loves life on the farm and is very interested in all of the other animals. Mac has been the perfect addition to our family, and is a lover of all snacks!"
We're glad that Big Mac is now Ol' Mac(Donald) and enjoying farm life.
---
"Roses are red, violets are blue, if you don't love dogs, I feel sorry for you."
~ Unknown