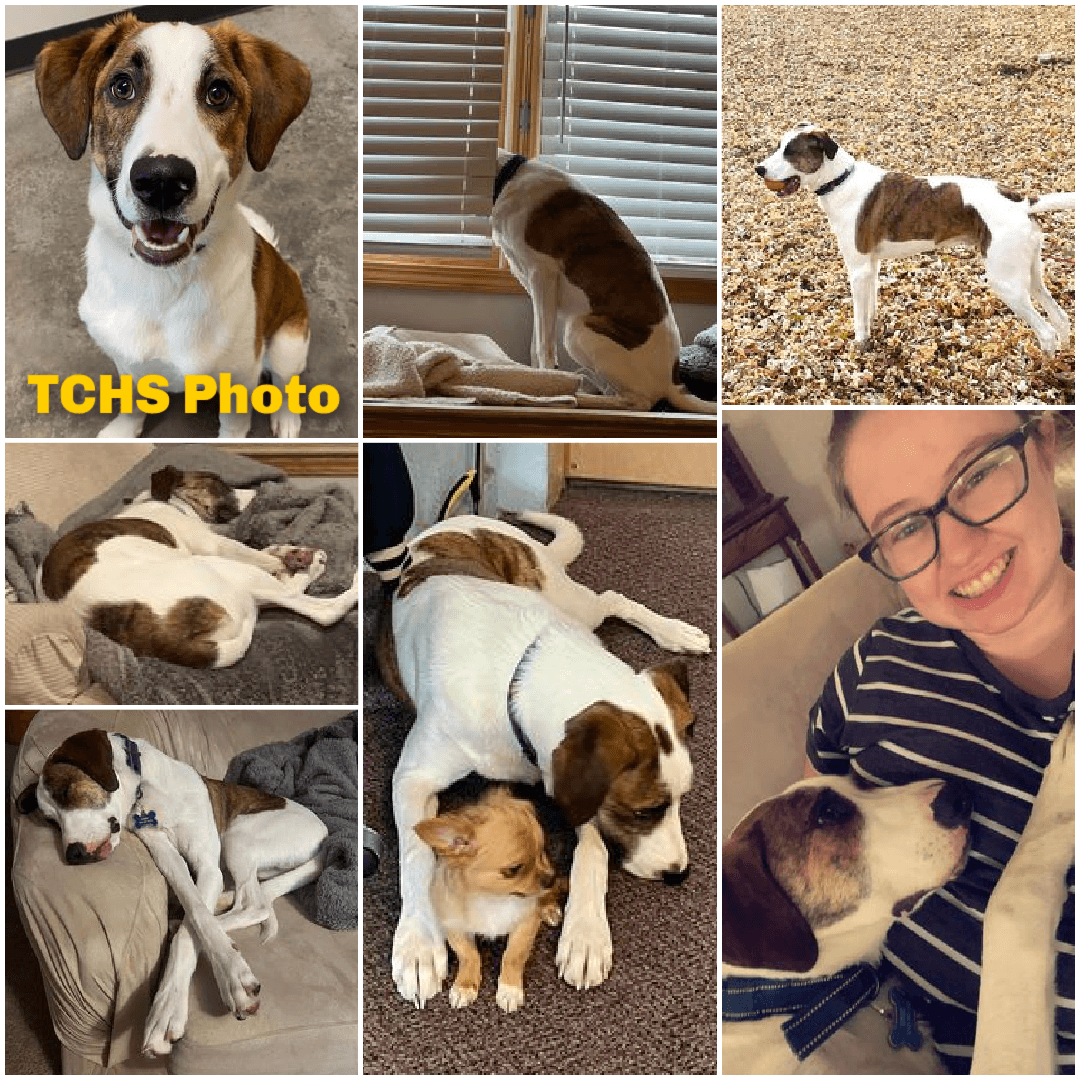 Good things come to those who wait. That may be a cliché, but it's often true – and we see that here at Tri-County Humane Society!
It can take a while for some shelter pets to find their perfect fit. That's OK with us, especially when we receive stories like this. A puppy known as Chomper (now Duke) arrived at the shelter in February 2022. Chomper ended up making several stays at the shelter due to issues mostly out of his control, such as allergies. (We'll be honest, he was a rambunctious puppy at times, too!.) He kept waiting and waiting - the little guy was literally growing up before our eyes – but then, in May, he finally found his home.
We are happy to report that Chomper ended up growing into a very good dog, thanks to his family and is now known as Duke. He successfully completed puppy training, is a big fan of snuggles, and loves to play with dogs of all ages and sizes.
---
"When we were at TCHS, Duke was in the last kennel of dogs and the ONLY dog that licked my hand. He chose us just as much as we chose him."
---
"There is no psychiatrist in the world like a puppy licking your face." Ben Wiliams