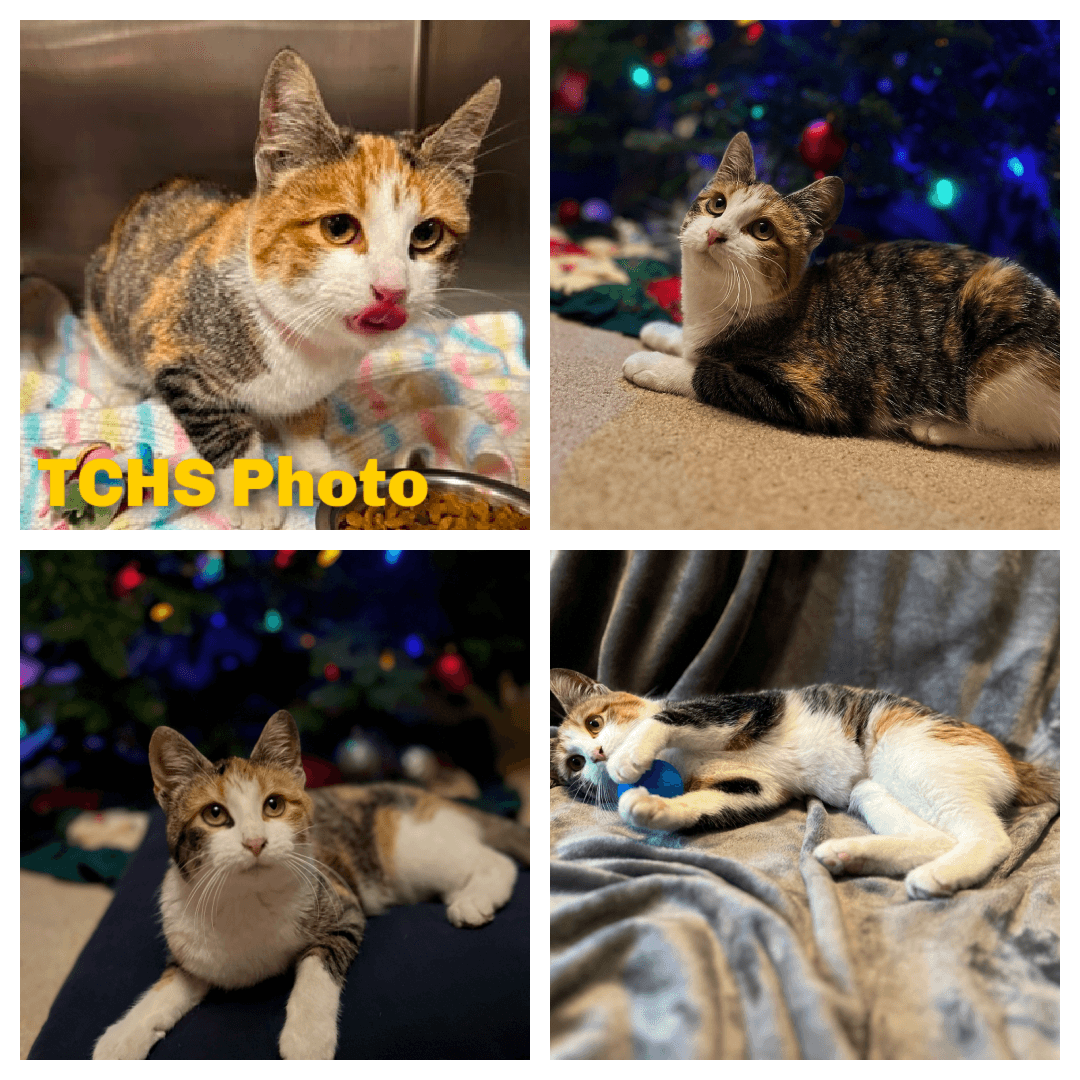 As enjoyable as the holidays can be, some breathe a sigh of relief when they're over. This includes many cat owners who see their Christmas tree demolished or substantially redecorated by the feline residents of their home every season.
This adoption story is about a TCHS alum who was relatively well-behaved under the tree, in fact it might even have helped her adjust to her new home!
A cat called Frederica came in late November; she found her home in early December. A good thing, too – she wouldn't have wanted to miss the Christmas tree!
---
"She is loving her new home! Super playful, cuddly, and silly! She loves playing with her toys (especially her laser pointer) and her two new dog friends (who are relatively small). She loves to cuddle up on our chests when we're sleeping. I think her favorite part of being in our home is our Christmas tree! She loves batting the ornaments and looking at the lights…. She has adjusted incredibly well (we were mostly worried about the dogs, but they get along wonderfully!). We have re-named her Millie! We appreciate your shelter and everything you guys do! Thank you for bringing our home this new best friend!"
---
One of the most glorious messes in the world is the mess created in the living room on Christmas Day. Don't clean it up too quickly. Andy Rooney