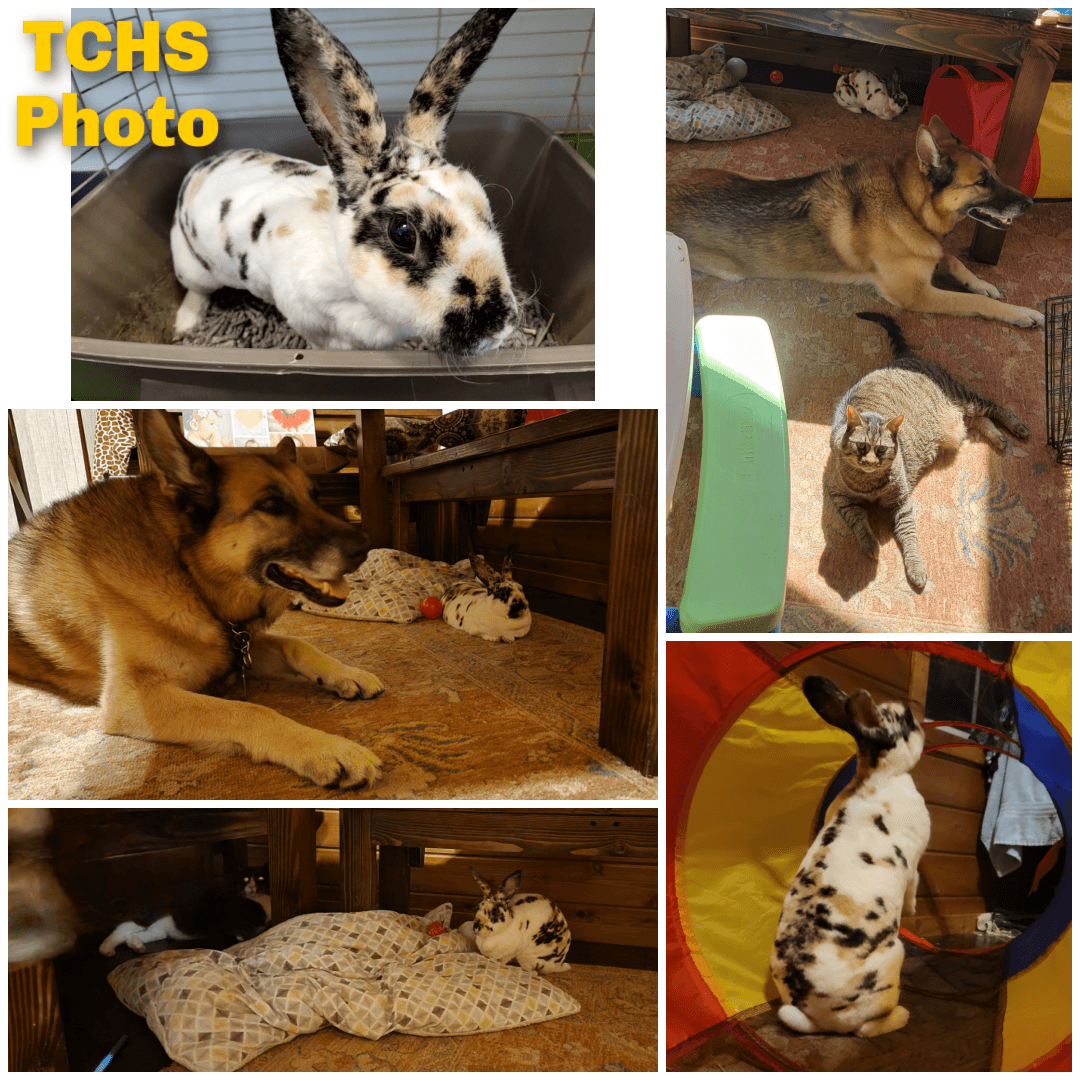 Tri-County Humane doesn't have just dogs and cats, of course. In fact, last year, we placed almost 300 "other" pets, such as guinea pigs, bunnies, birds and reptiles. This adoption story is about a rabbit who's enjoying her new home, especially her new animal roommates! Zelda is a 5-year-old Rex mix who came to TCHS in late July; she was adopted in mid-August. Now named "Buns," this gal is a delight.
---
"She's been a wonderful addition to our family. She's a very outgoing and playful bunny. Our whole family just adores her."
While Zelda doesn't like her human family members to pick her up, she appreciates getting pets and goodies. Now her animal siblings – those are her true besties!
"She's formed a sweet bond with our gray and white cat, Rogue. Zelda loves to run up to him and stick her head out for him to lick. She also gets what I call the 'bunny zoomies' when he comes into her room to play. She runs around, doing silly jumps enticing Rogue to play with her."
Aww…
---
"Owl," said Rabbit shortly, "You and I have brains. The others have fluff. If there is any thinking to be done in this Forest—and when I say thinking, I mean thinking—you and I must do it."  A. A. Milne, The House at Pooh Corner