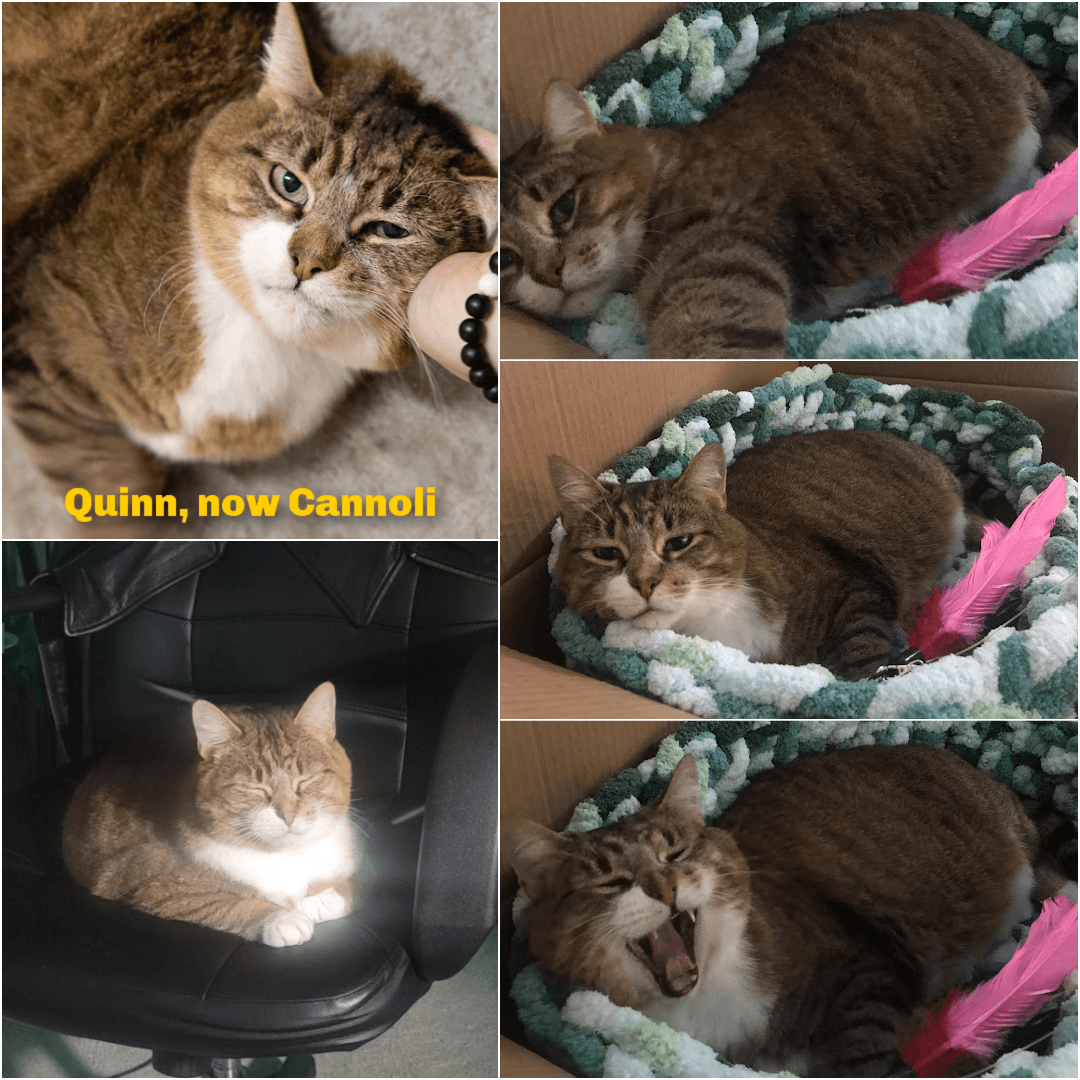 This adoption story is about how the former TCHS cat called Quinn is living her sweet new life as "Cannoli"!  We made sure to make it known that Quinn, who could be particular about how she liked things, was going to need a little extra TLC to help her adjust to a new home.
Well, they apparently took our advice, because it's going great in her new home! The pictures speak for themselves.
---
"She's settled really well," reports her new human, who says Cannoli loves lounging and watching birds. (Doesn't that sound like the life!?)
---
"If a cat spoke, it would say things like 'Hey, I don't see the problem here." – Roy Blount Jr.