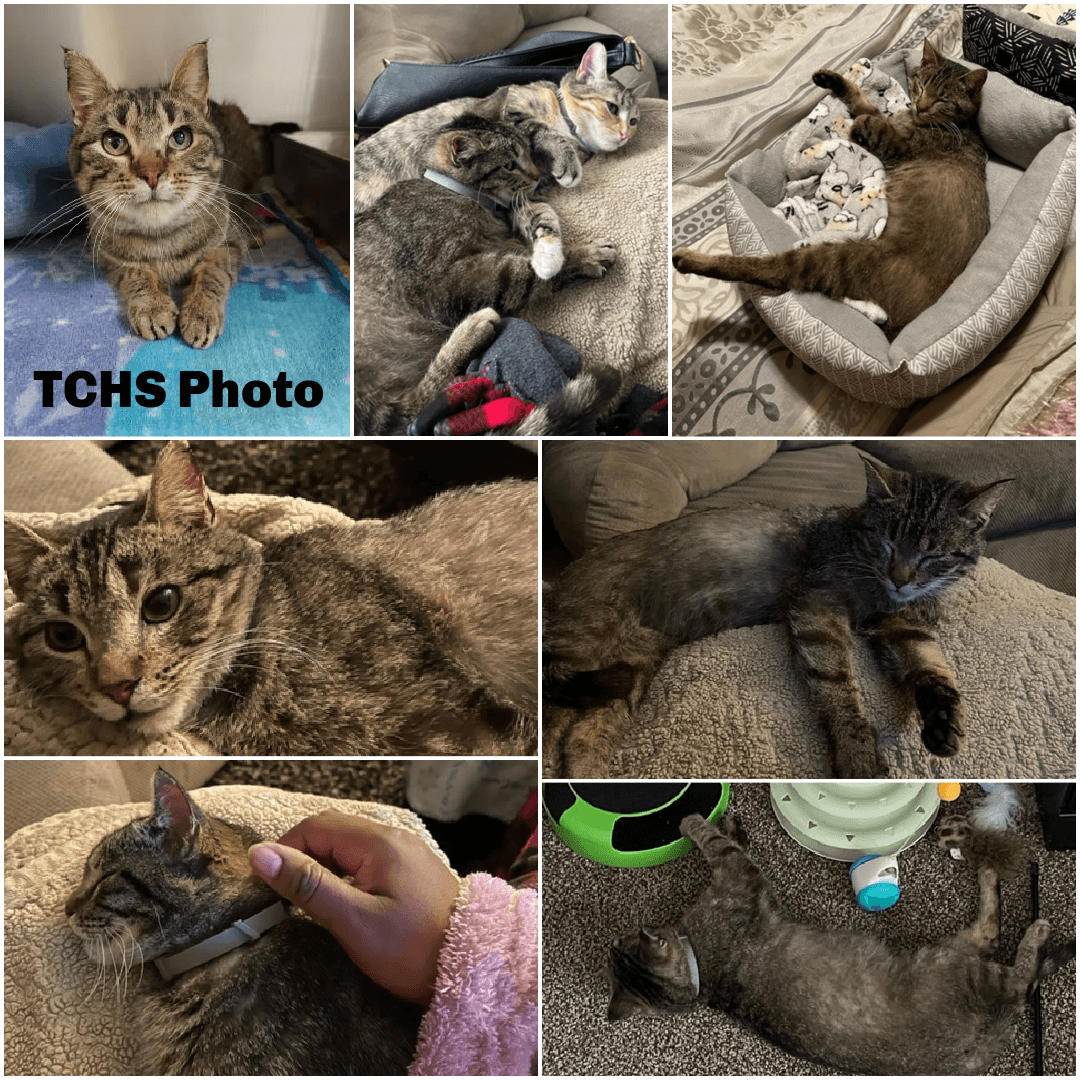 Tri-County Humane Society tries to emphasize that, for new adopters, proper introductions to new people, places, and pets are crucial to helping a former shelter animal adjust to their new home successfully. This is especially important when an animal is a little extra shy or anxious – like the cat in this adoption story.
Luckily for him, his new human took her time to get to know him – and by doing so, his personality has flourished! The 2-year-old cat we called SpongeBob came to TCHS in February. He was adopted a few weeks later, but it didn't start out swimmingly - he hid for about nine hours.
SpongeBob is now Mr. Bagel, and he gets copious amounts of toys and cuddles in his new home. He also has a new cat chum named Cupcake, who also is a TCHS alum.
---
"I know a lot about cats and have grown up with them my entire life and I knew all SpongeBob needed was a lot of patience, love and reassurance that he was in a safe environment. Very slowly he started coming out of his shell and is the most lovable, happy, playful, cuddly, talkative and funny quirky cat I've ever seen!  He has blossomed into this confident, amazing cat, and I am so blessed to have picked him."