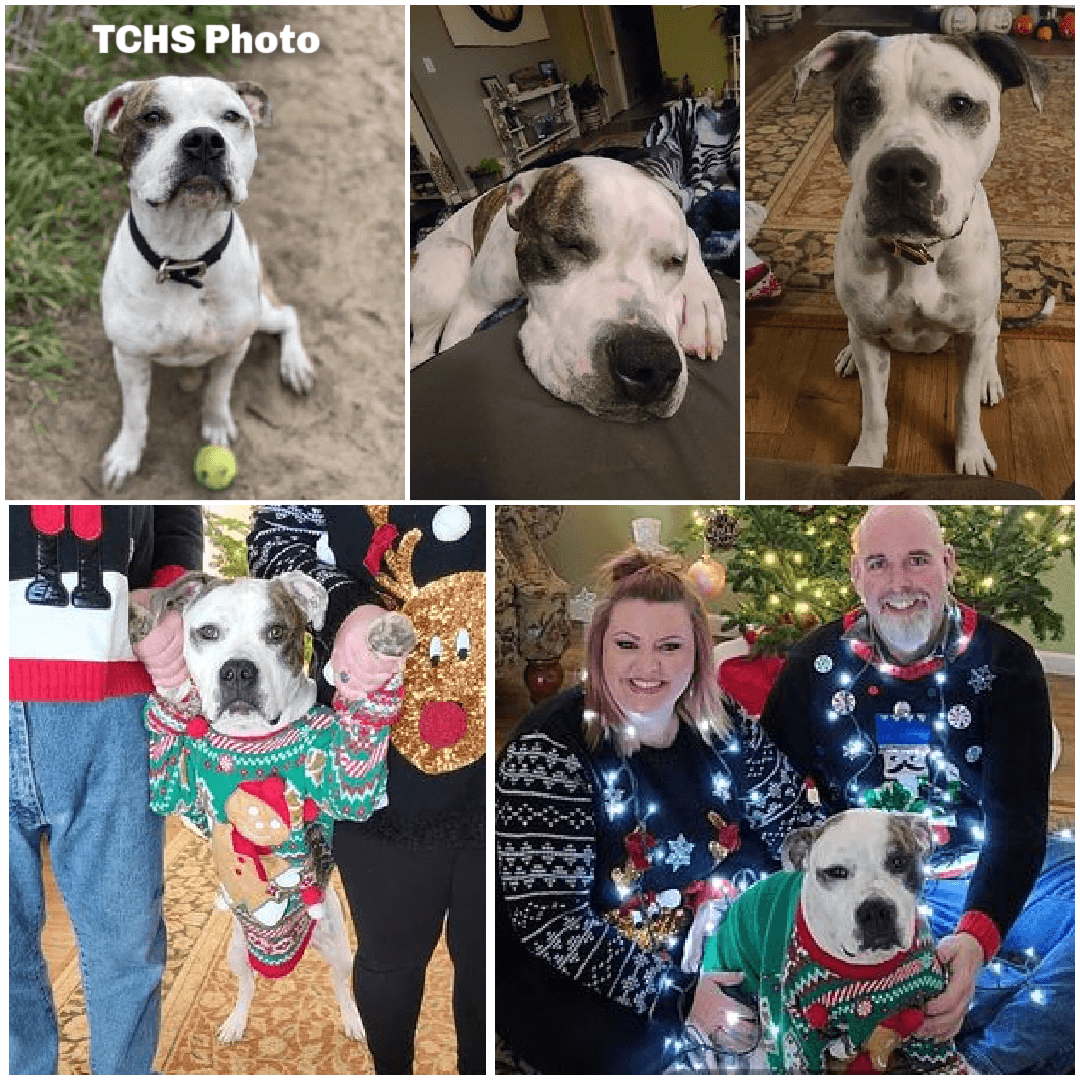 At Tri-County Humane Society, we love all animals, but we are especially fond of the diamonds in the rough. The works in progress. The sometimes shy or naughty pups, or the skittish kitties. Those are the ones who tend to stay with us a little longer, so it's no wonder they capture our hearts. And it reminds us why the tough days are worth it when we get an adoption story like this.
Bryan is a 2-year-old American Staffordshire Terrier mix who came to Tri-County Humane Society in late August. Bryan was very nervous and standoffish, and it took a bit for him to feel comfortable with staff and volunteers. But when Bryan trusted you, he showed his very colorful, sweet personality! He finally found his right match in November.
---
"We are having the best time with Bryan," his human writes. "Bryan does very well in our home, and he loves us so much, and we love him so much!"
---
Bryan even recently went on vacation in Tennessee to meet new family. He has been getting better at becoming more relaxed around strangers, his family reports.