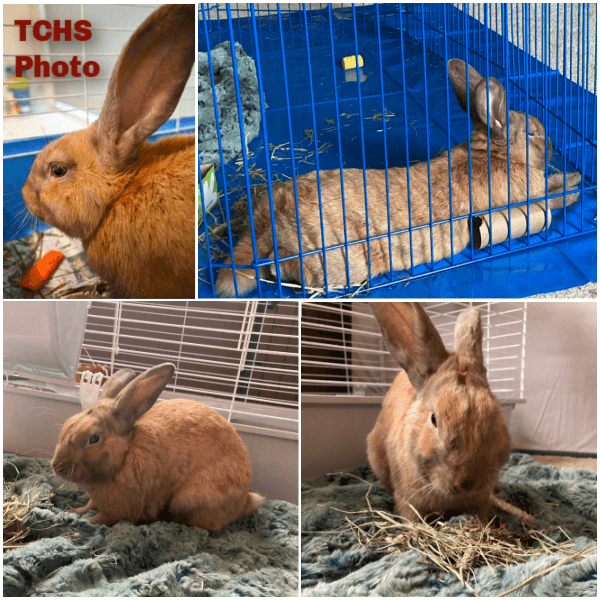 Tri-County Humane Society helps rehome animals other than dogs and cats, of course. This adoption story is about a bunny who hopped to a fantastic home! Or should I say, a "hoppy home?"  Too much? Sorry….
Coco is a 6-month-old rabbit who came to the shelter in mid-October. He was adopted exactly a month to the day after he arrived. His name is still Coco because the resident 4-year-old boy in the family insisted.
---
"He is adjusting to his new life, getting more used to being touched and handled," writes one of his new humans.
"He is starting to bond with all of us at his own pace. We are so happy to have him as a part of our family now and can't wait to shower him with love and affection (when he gets a little more use to it) for the rest of his life. Thank you so much for taking care of him until he found us."