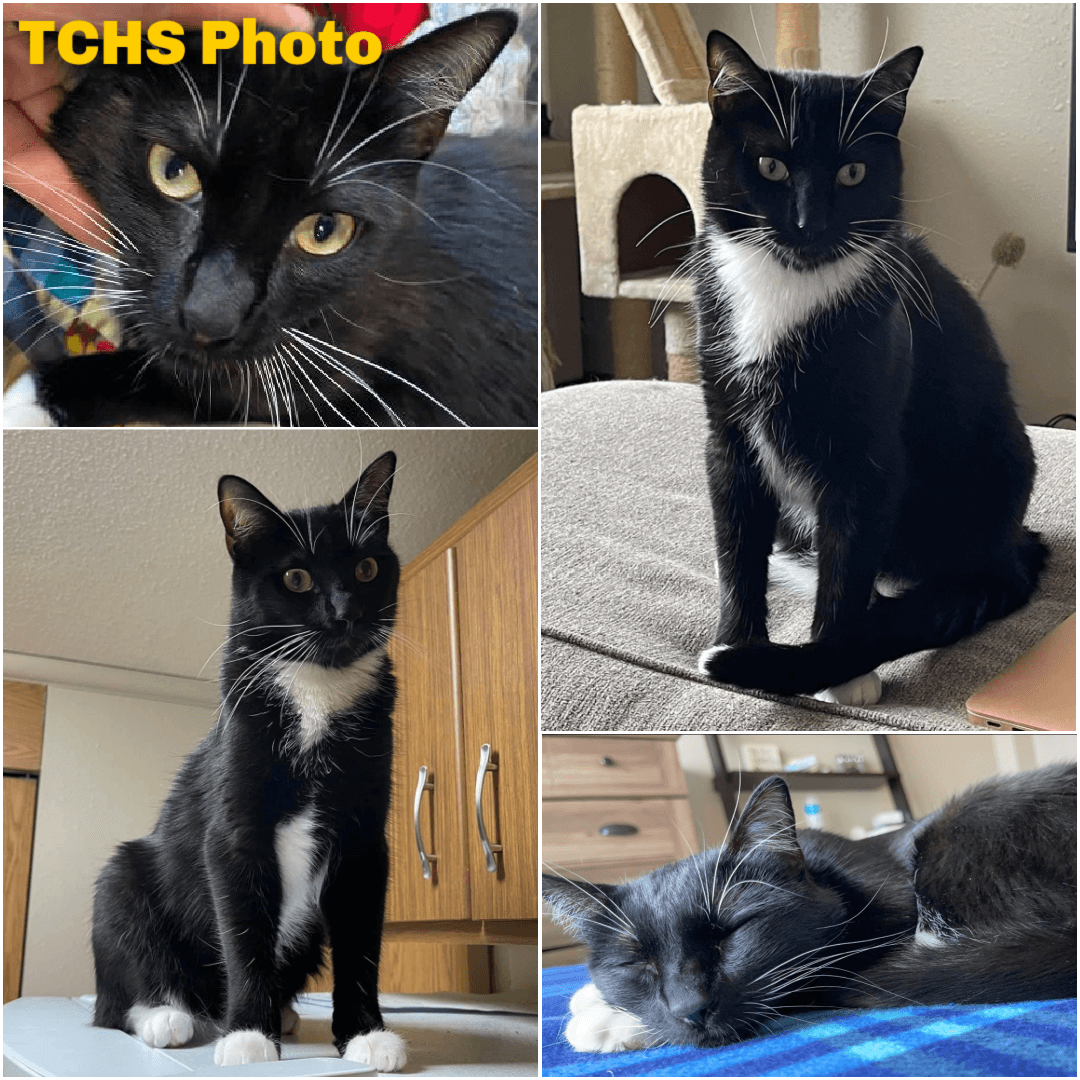 Anyone who has ever been loved by an animal knows they can be a great source of support. We love hearing stories about how TCHS alums have helped their humans just as much as their humans have helped them. This adoption story is one of those tales.
Oliver, a tuxedo cat, came into the shelter looking for a fresh start; he only had to wait two days to find his person. His new human reports they are very close, and that Oliver has helped them with anxiety struggles.
---
"There is nothing better than coming back from work and have everything that I go through just melt away as soon as I get home when Oliver comes over, jumps on my lap, and flops right on me and 'demands' pets and cuddles."
We know that feeling – long days are easier when there's a four-legged friend waiting for you! Oliver's human also added: "Thanks again for letting me adopt my best friend."
It is truly our pleasure.