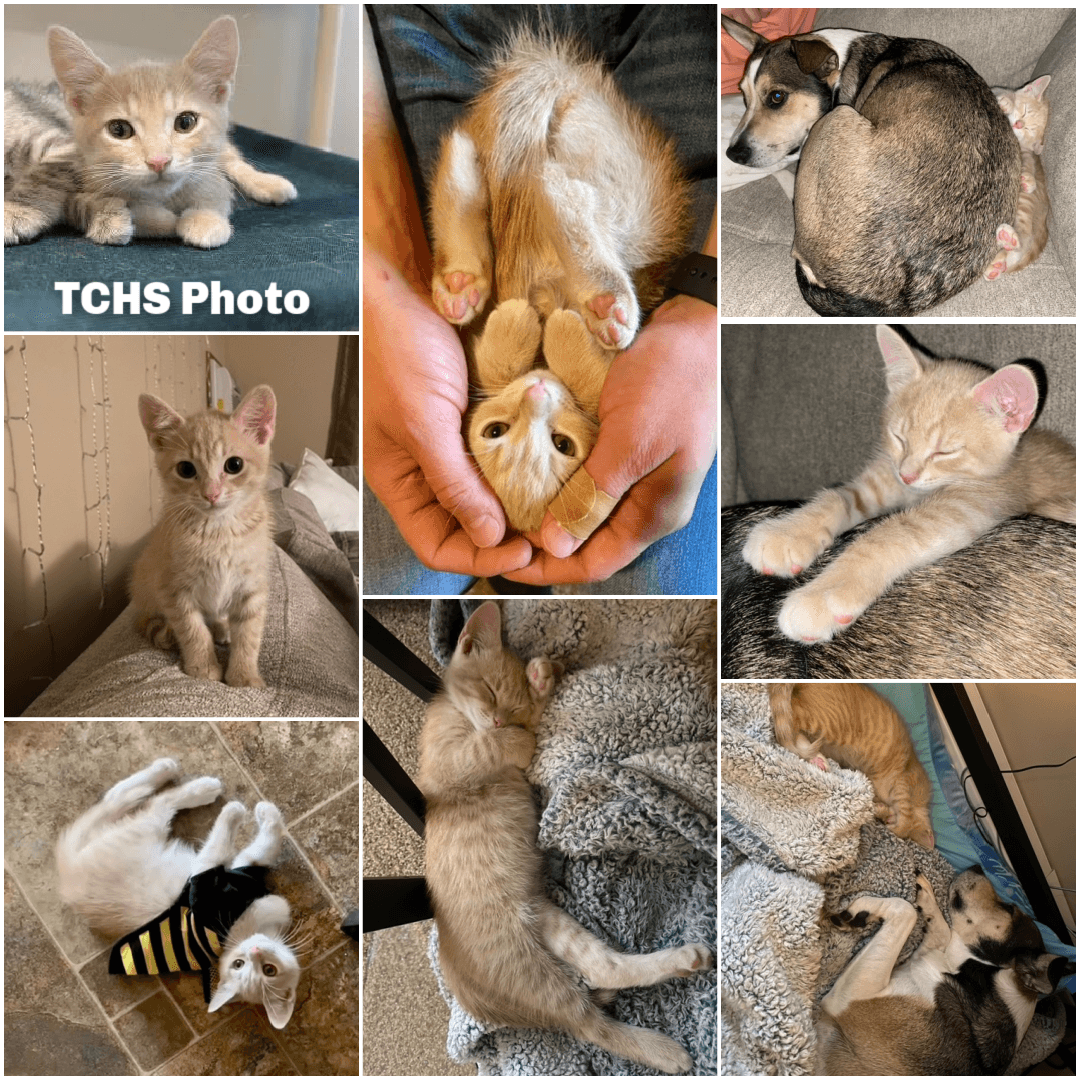 Sometimes dogs provide emotional support, but some need some support of their own! This adoption story is about a kitten adopted from the shelter who has helped provide some comfort to her canine roomie, another a TCHS alum.
---
"We adopted Cheddar (now Simba) on September 23 with the hope that it would relieve some of our dog's anxiety when we are not home."
Jax was adopted in August 2020.
"We wanted a playful, active cat to get Jax out of his shell a little more. Jax does amazing with kids and other dogs, so getting a cat was questionable. We took the risk, though! Cheddar adapted very well to his new home and Jax was very jealous at first."
But these two are still adjusting to each other – with sometimes very cute results!
"A few times we have come home to Jax and Simba on the couch together and we count that as a win with Jax's anxiety! Our hope is, over time, Jax and Simba will work together to learn life is not all that scary if you have a best friend to support you."