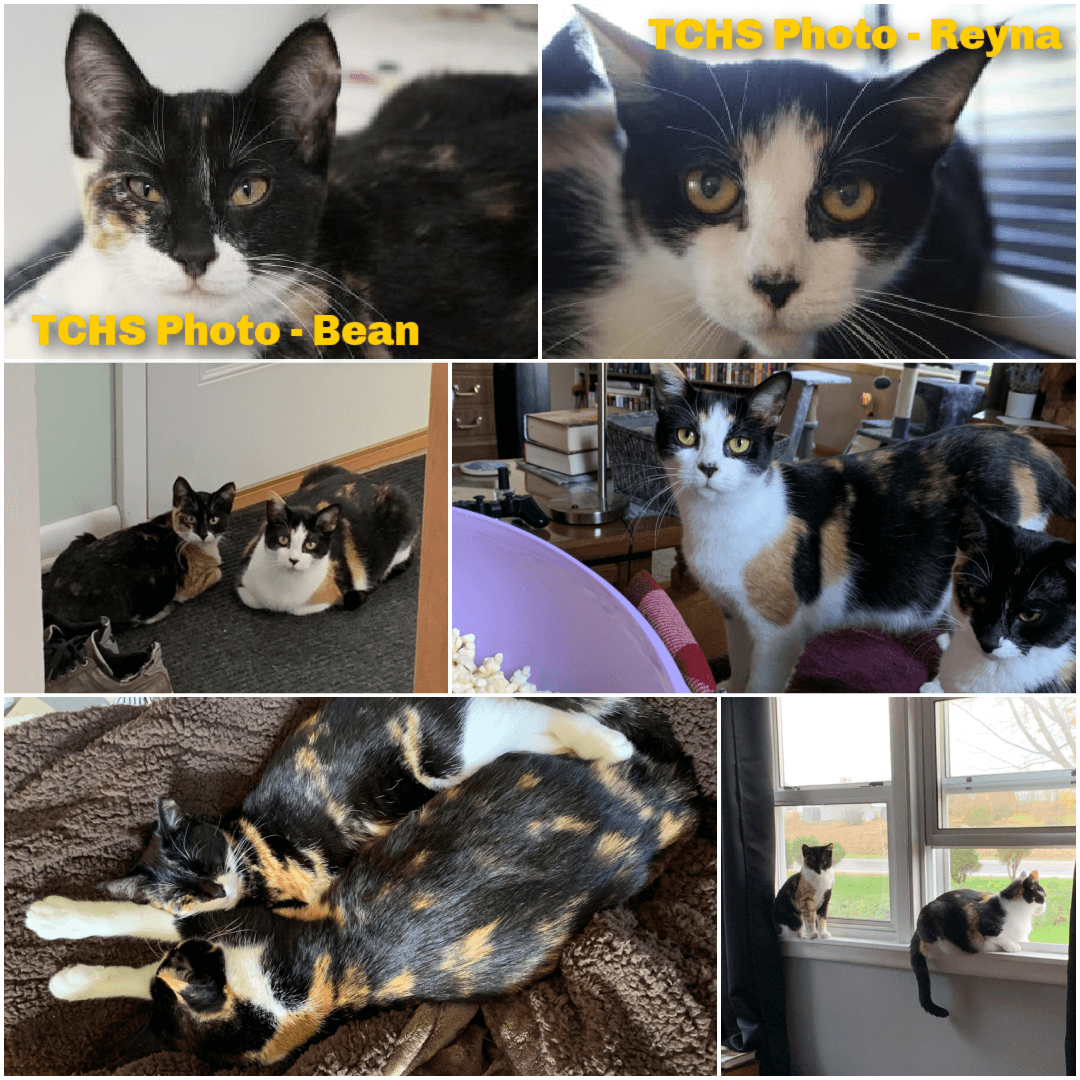 Sometimes shelter pets feel comfortable right away in their new home; others need a little bit of time. A patient adopter helps – and an animal buddy can, too! This adoption story is about a pair of cats who were adopted this year who became instant soulmates and best friends, Reyna (previously called Viking Queen) and Bean (previously Verbena).
---
"When I first brought Reyna home, I almost thought it was a mistake because she found a corner in the basement and stayed there; she didn't eat and wasn't interested in anything overnight. The next morning I brought her upstairs, and made my office her designated room while she was getting used to things. While working, I put her in my lap with my heated blanket and softly pet her. I think those few days of just leaving her alone and having her sleep on the heated blanket on my lap helped her a ton!"
Later adding Bean (formerly known as Verbena) to the household made things go even more smoothly!
"Reyna is a completely different cat with Bean at home with us. She is more brave, doesn't run away every time someone comes in the room. They love to chase each other throughout the house and they love to sleep in the cat tree."
There's no doubt, this household is complete now.
"These two are so funny together and are always getting themselves into mischief! We love them!"