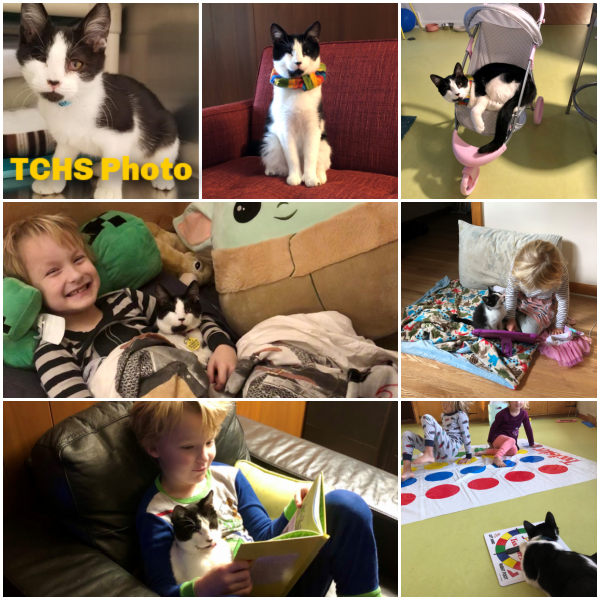 This adoption story comes from one of the TCHS veterinarians, Dr. Anne Lottie, whom we're lucky to have on our team for so many reasons!
---
"When we started fostering kittens, I made a deal with our kids because they wanted to keep each and every one (who am I kidding, I did, too!). The deal? Once the kitten is strong and healthy, he/she returns to the shelter for adoption. If, after one week, the kitten hasn't been adopted, he/she can come back home with us. This system was foolproof because kittens are generally adopted quickly. It was foolproof, that is, until 'Ranch' came along. Ranch and his brothers were found when they were just 6 weeks old. Ranch had a severe eye injury resulting in him needing one eye removed. He recovered at our house for a few weeks, got a new name ("Wink"), and headed back to the shelter. Somehow, after one week, Wink was still there and as they say, the rest is history."
---
Wink is now a little more than a year old now and a very happy member of the doctor's household. No one is actually disappointed your "system" didn't work, Dr. Lottie!