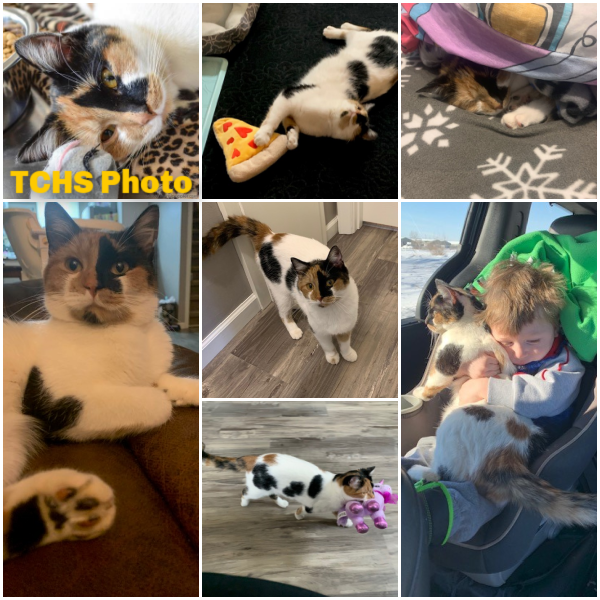 This story is about a pretty little tabby cat named Minnie who came to the shelter just at the right time to be discovered by her new family. Sometimes it takes a special kind of pet to complete (or climb!) a family tree. Enter Minnie and her new found household:
---
"We were looking for a long time for a cat or kitten to join our home.  They needed to be able to live in a home with young children and the chaos that they bring!  When we met Minnie, we just fell in love.  Her personality fits perfectly with our family! Minnie is a love bug and always makes us laugh and comforts us when we need it.  She 'is wild' as our 3-year-old calls her, throughout the day and night providing endless laughter.  Then when it is time to curl up and watch a movie or at bedtime she is right there purring and eager to make a whole lot of 'biscuits.'  She has a special place in all of our hearts and has made our family of five a complete family of six. We thank you so very much TCHS for taking good care of our sweet Minnie and all that you do for animals!"
---
You've got a good gig going Minnie – looks like 6 is your lucky number!