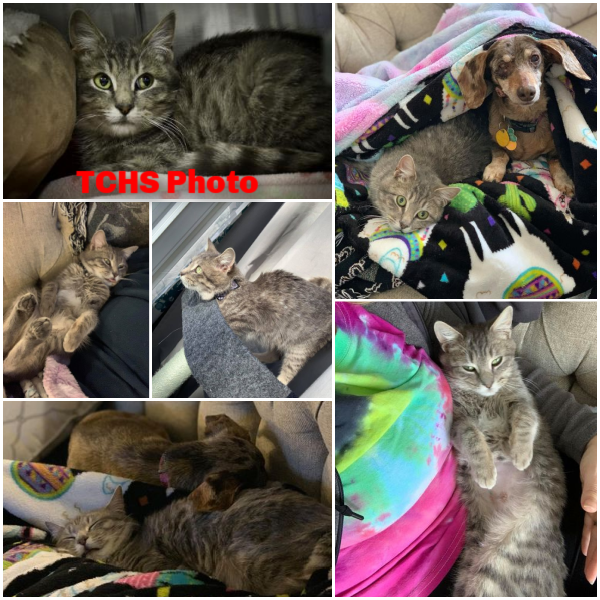 This story is about a cat who has fit in purr-fectly with her new family. Marilyn, a 7-month-old kitty, came to us as a very timid and nervous kitty. She slowly but surely started to warm up to staff and volunteers. It took a few weeks, but Marilyn found her new home on Feb. 1. Her adopter reports she's doing great, and Marilyn even has a 15-year-old Dachshund as a new best friend.
---
"Marilyn has been the best blessing to our family! She is sweet, spunky, and loves to snuggle. She has taken to our family so well, we are so grateful for TCHS bringing her into our life!"
---
TCHS is grateful for all its adopters, especially those who give the shy ones a chance to come out of their shells and reveal the treasure within!