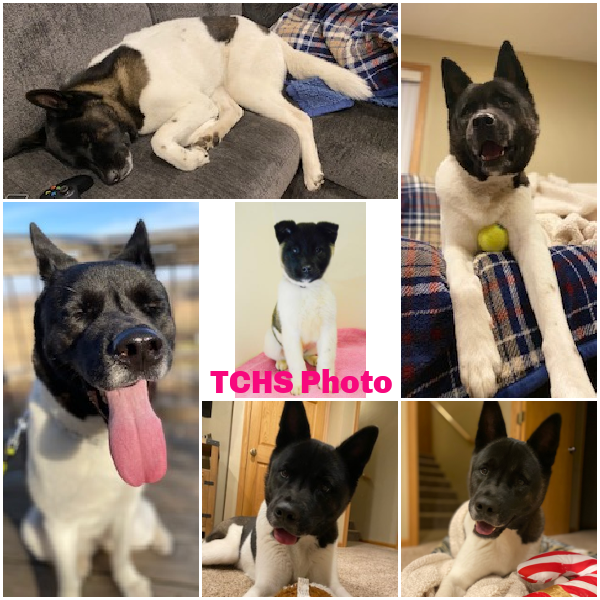 Everyone who is owned by a dog knows one of the best parts is the welcome-home greeting you get from your furry best friend! The subject of this story is doing her best to adhere to the dog code by being an enthusiastic cheerleader when her humans return. Mia was part of an Akita mix litter who came to Tri-County Humane Society in February 2018 along with five siblings. Then called Steel, she was adopted four days after her arrival.  She's now 3 years old, and doing wonderfully!
---
"When she was adopted she was the timid one. She sat in the back (while) all her brothers and sisters were jumping around and going crazy. I felt drawn to her quiet personality! She has since grown out of her quietness and has become such a big part of my boyfriend and I's life. Her weirdo personality brings us laughter every day and we are so grateful for her. There's nothing like a 'welcome home' from your dog each and every time you return home."
---
Don't we know it! Happy Big 3, Mia! We know you'll keep the welcome home greetings enthusiastic and the comedic theme fresh!