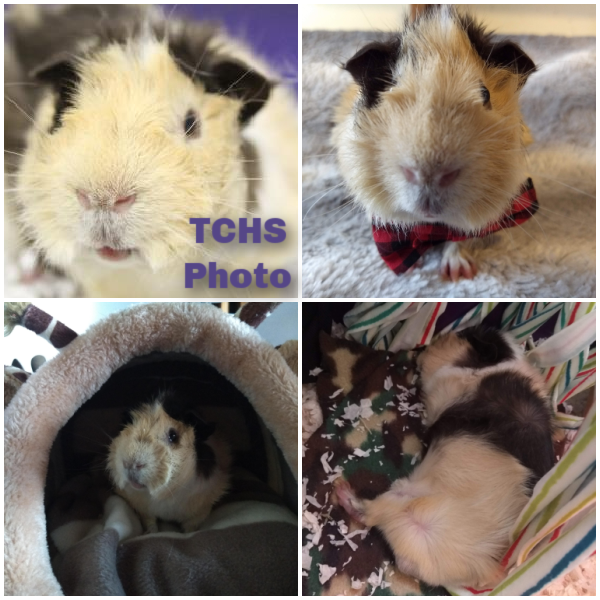 Even the smallest creatures can leave a big impact on your heart! Such is the case with the tiny subject of this adoption story.
A 5-year-old Abyssinian guinea pig called Cookie Dough came in to Tri-County Humane Society in mid-September after being abandoned. By mid-October, Cookie Dough had a new home. Now called Pumbaa, this little pig still has plenty of spunk and style!
---
"For 5 years old, he definitely doesn't show it, he is very energetic! When we first got Pumbaa, he was scared of almost everything, but he is no longer that way! He is outgoing and loves to give you kisses when snuggling! Pumbaa also is not afraid to voice his opinion when hungry or desiring attention. His neighbor is our other guinea pig, Pépé, and Pumbaa loves to spy on his neighbor. Pumbaa also gets lots of love and attention from his two doggie sisters. Thank you so much to all of you at Tri-County Humane Society for taking care of and helping us adopt Pumbaa!"
---
It's truly our pleasure – enjoy your home and roommates Pumbaa. May you always be free of worries and have a bow tie for every season!!