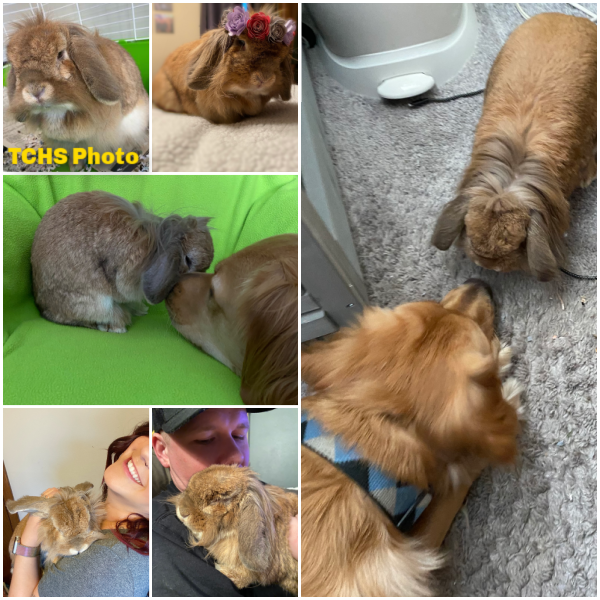 This adoption story is about a rabbit. Mayzie is a 5-year-old Mini Lop who came in to Tri-County Humane Society in late February. Someone fell in love with her right away: a TCHS volunteer photographer who was charmed by this sweet bun when it was time to take her shelter photo. Mayzie went home with her three days later.
---
"She has been a WONDERFUL addition to our family. My boyfriend Jesse, who was unsure about adopting her from the beginning (because we do have a mini zoo at our house), now insists that she is to eat only ORGANIC vegetables. The bunny eats better than we do. ... She is a sweet girl and her big golden brother Blu (a dog), is obsessed with her."
---
So glad this bunny hopped into such a fabulous home so quickly, joining their mini zoo of beloved pets!