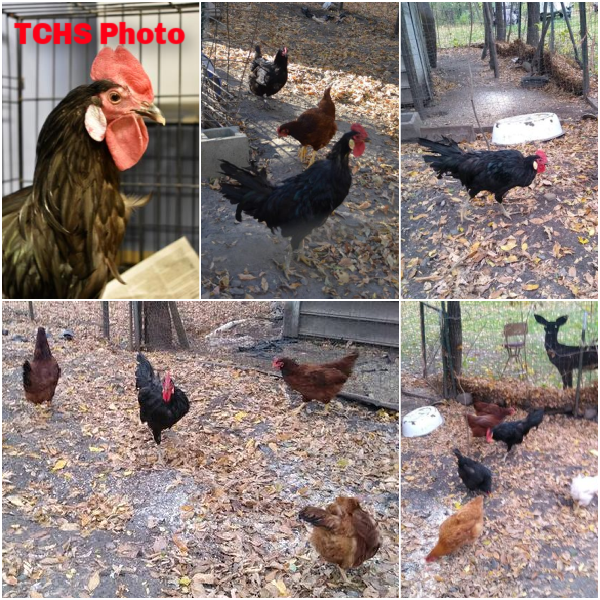 This story is definitely something to crow about! Now, just to be clear, we don't routinely take in farm animals for adoption. However, a stray rooster was found in the city of St. Cloud, so under our contract for services we took him in. We called him "Nugget." Well, no one claimed Nugget, but he was adopted in early September to a household in rural Annandale.
We recently heard from his new humans, and Nugget – who is now "Mr." Nugget – is having an egg-cellent, er, excellent time – and he's every bit a ladies' man.
---
"He is settling in very nicely with his six new girlfriends. All get along very well! As far as roosters go, he is very friendly and loves when I clean out the fridge or the gardens and offer him leftover greens and veggies. He shares with his girls, and his neighbors Mr. Tom Turkey and his four guinea hen pals."
---
We're so glad to hear that life is good on the farm for Mr. Nugget and his brood! Just goes to show happiness can happen for furry and feathered friends alike!