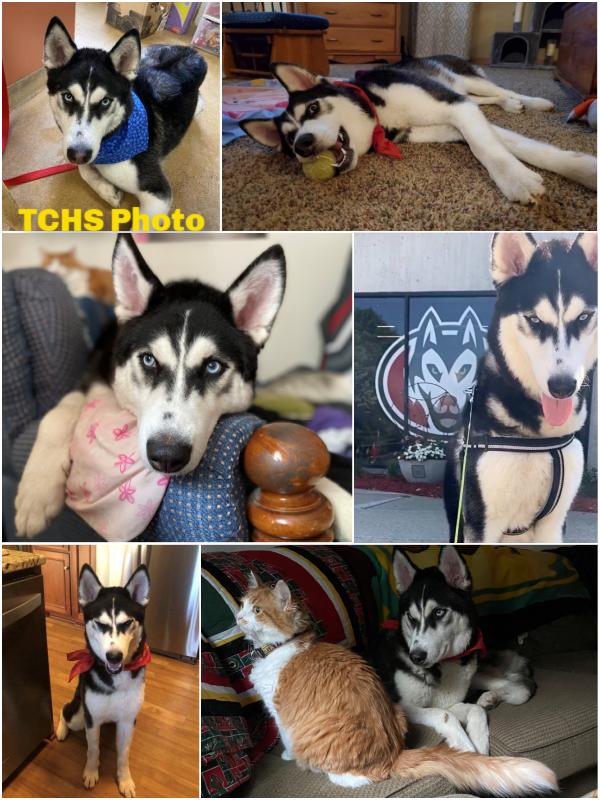 Since St. Cloud State University's mascot is a husky, we thought it'd be appropriate during SCSU's Homecoming week to share a story about a Tri-County Humane Society alum who is a Siberian Husky!
When "Rain" the Husky came to TCHS he was underweight and needed some TLC. He also needed a new home, which he found only 12 days after he arrived! He's now known as Arthur, and he's doing quite well, we're happy to say. Here's the update:
---
"Arthur has come out of his shell so much and is a loving and stunning boy." His fur is growing in healthy now that he's put on weight, too. "He's a wonderful addition to our rescue family and although he's the fourth pet adopted, he's certainly not the least. Although he's run away multiple times since being with me (little stinker), this once stray pupper knows he's extremely loved and always safe."
---
Arthur, remember absence doesn't always make the heart grow fonder! Stay home – you've got it good!