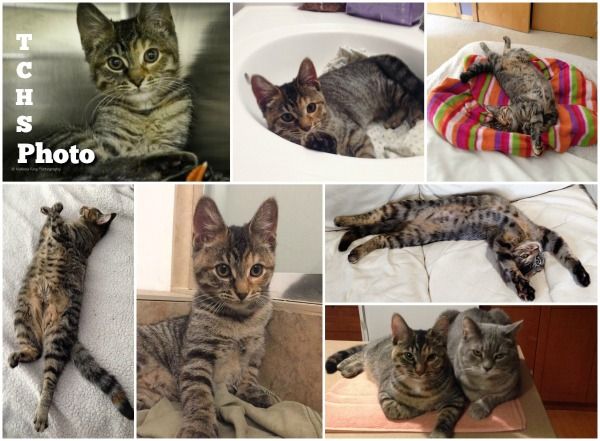 This story is about a little kitty who had one big year and is now a big city kitty! In 2019, stray kitten Kate spent a few weeks in a foster home to get big enough to be spayed and then adopted. That notable event happened in June 2019. We heard from her new family just before her 1-year adopt-a-versary: 
---
"The first couple weeks of being home we all fell in love with her and renamed her Skippy. She is getting to be such a big (and long) girl now. Skippy continues to thrive off being the center of attention. She loves everybody and everything. She especially enjoys having her twenty-three-year-old sister around to cuddle with every day. She is a kitty with lots of energy and a big personality. She is still learning how to enunciate her words. In her free time, Skippy loves playing fetch with her little toy ball, attacking wool socks, and playing with her older (feline) sister Misty. She has adapted well to her Minneapolis house and loves her family!"
---
Goes to show, happiness can grow wherever it's planted! Good job bringing it all the way to the big city Skippy!