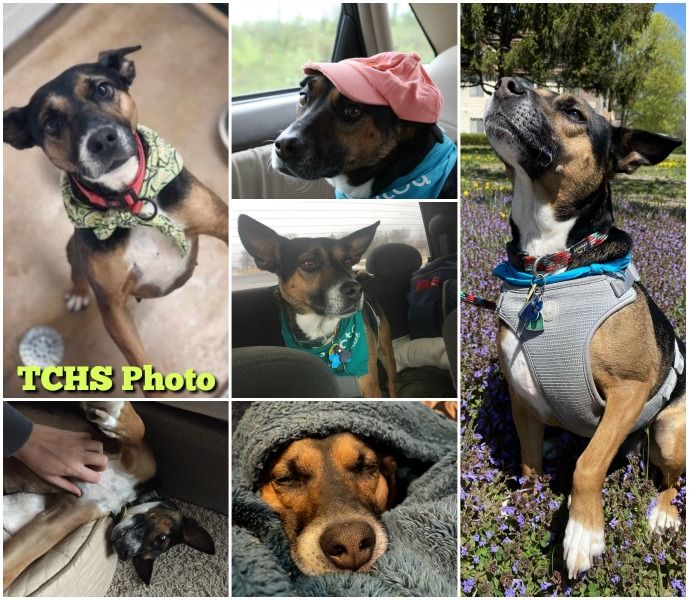 It's no surprise that Tri-County Humane Society staff members love animals – so it's always fun when we can share an adoption story that involves a member of #TeamTCHS bringing home a new furry, feathered, or scaly family member. 
TCHS staff member Emily S. was drawn to a 6-year-old terrier who came into the shelter in June 2019; we called the dog Nora. Emily wasn't planning on getting a dog, so she tried to tell herself she would wait a week or so to see if Nora would get adopted. Well, Emily said she only lasted three days before she had to bring her roommate in to meet her! And while Emily is the official adopter of the dog she renamed Clover, she and her roommates all take care of her.
"Clover was super timid and anxious when we first adopted her, but she's really turned into this amazing dog! She loves snuggling and playing with her (five) cat siblings, going on hikes and car rides, eating whatever food she can get her paws on, and her favorite of all – getting pets from her mamas." It wasn't always a smooth transition for Emily and her roommates because Clover had to work on potty training and separation anxiety - but Emily reports the hard work has been worth it. The group recently celebrated Clover's one-year "gotcha day" anniversary. "We seriously adore her," Emily says.
Clover is a lucky girl!