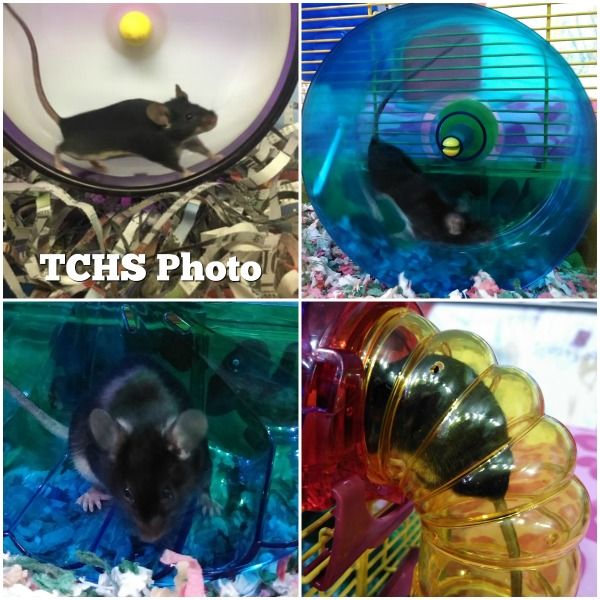 Here's a story about a little TCHS alum who is now living large! Moose the mouse came in at the end of May after having trouble with the other mice in the home. She was adopted shortly after her arrival and is now enjoying a new surrounding complete with new culinary adventures.
"Moose the mouse loves her new cage and her new home and can eat peanuts and pumpkin seeds all day, but of course a mouse needs variety. She has some interesting new animal neighbors, too, like a long-tailed grass lizard and a couple guinea pigs."
That sounds like the life of luxury for a mouse! Large or small, we care for them all. Thanks for helping us make Moose as happy as a mouse can be!