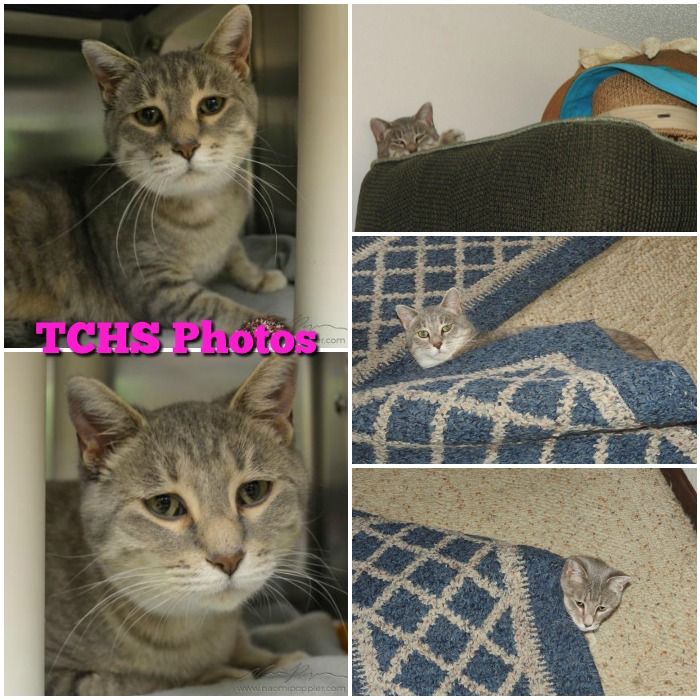 It was mid-March, the first week (and the first time) we put limitations on who and how many people could come in to the shelter. Margie, a long time donor emailed me asking if we were open and allowing people to visit and possibly adopt a cat.  She agreed to pre-shop through the website and called to put a deposit on Kodiak, the cat she thought she'd bring home. However when she came in to visit him, she didn't feel any connection with him and went home without a cat. There was a sad one named Mama that she kept thinking about and remembered that a good part of adopting a cat was to give one a home. Margie came back to the shelter to have some one-on-one with Mama and concluded they'd make  a great pair -- and that Mama'd have a fine time with them. Well she had that right! Sounds like there's a fine time being had by all. Here's the delightful update:
---
Dear Vicki Davis
It's been a while since you and I were e-mailing about my eventual adoption of 'Mama.'  It's high time to fill you in!
First off, when I told my husband what her name was, he wanted to change it;  well, the next thing that came out of his mouth was "Molly." OK, an easy switch for her, I thought.
Here are a few pix of her entertaining herself, and us, as she gets the most out of ordinary things.  She especially has an ongoing obsession with the rug in the living room, and we are lately discovering just how good a climber she is!   As you'll see, she found the highest place in the house -- note how close she is to the ceiling -- lounging among my hat collection.
Another of her personality traits is probably true of many cats:  if there is a closed door, she wants to be on the other side of it.  That goes for the kitchen door into the garage (ZIP!) and the sliding glass doors to the back deck (ZOWIE!).  She loves getting outside; there's so much to smell!  Squirrels are awfully interesting to watch, too.
Molly also talks a lot.  Little squeaks and questions and an occasional true 'meow.'  I'm afraid I don't always know what she's saying but I try to answer appropriately.  I've meowed for many years so it's nice to be getting replies again.
I'm glad she and I got together; she has so much energy and is inspirational in that respect :-).  Molly comes to bed with us and is often (still?) there in the morning, looking out the window until we start moving.
She even seems to come when I call (or maybe it just fits into what she was about to do, anyway).  A good kitty, indeed.
Thanks again for your enthusiasm.  Hoping you're doing all right during this strange time.
~~ Margie