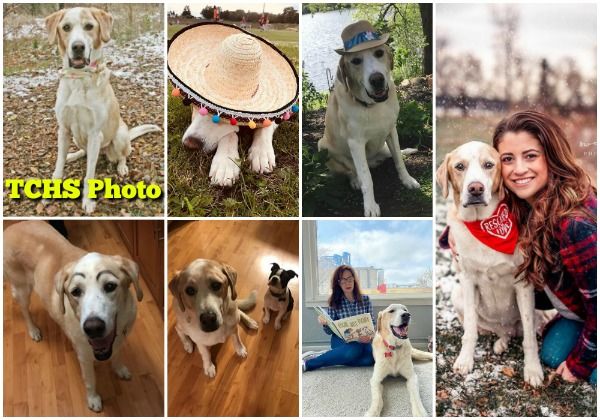 Here is a story of a dog who despite some challenges, was still able to find her new best friend. Sadie was blind, diabetic, and underweight when she first came to the shelter. She was adopted a few times, but her health and other issues – including not getting along with other pets – posed enough of a problem to be returned. But in February 2018, Sadie found her human – who absolutely adores her.
Now Sadie is almost 12 years old and continues to thrive in her new home. Sadie still isn't the most dog-friendly pup, but she's made a few canine friends, including Louie, a Boston Terrier.
"Sadie's medical issues are extremely manageable. When she came to us she had some accidents when we'd leave and never stopped barking. That's simply not the case anymore. She still has some separation anxiety, but we worked that out within the first year. … I live in Minneapolis, but I tell everyone about you guys, if I lived in St. Cloud, I think I'd find a place at your shelter. I am extremely impressed with your work, care, intake, and turnover."
Thank YOU for giving Sadie an excellent home – she even is "helping" a young family member with her reading via video chat.  An official off-site TCHS Book Buddy at work!