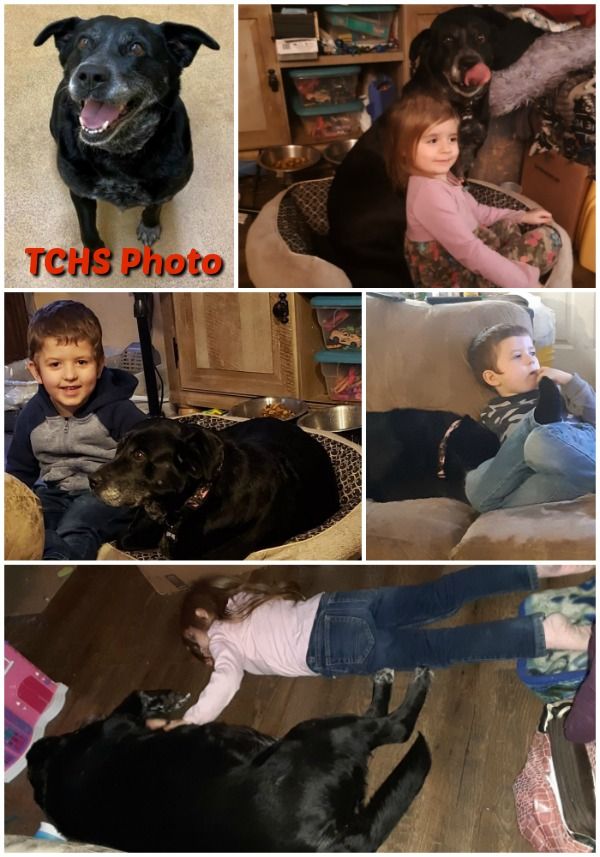 Age ain't nothing but a number – and it's great when we can give a super senior a new start!
This story is about Sophie, an 8-year-old Black Lab mix.  Sophie was a very sweet lady who captured the hearts of TCHS staff and volunteers. About a month after coming in, Sophie was adopted by a family who was just as charmed by her!
"Sophie has gone from not so sure about her cat housemates to being OK with them and friendly as can be and no longer afraid of them. Sophie has grown especially affectionate to her small humans as well as her big humans... Sophie really enjoys when us adults share the bed with her though."
Glad you're sleeping well, Sophie!