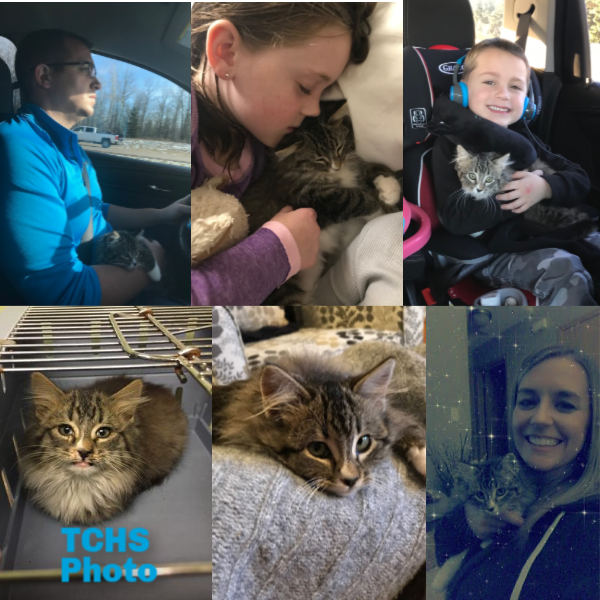 Is there anything better than seeing a once down-on-its-luck animal living the good life? We don't think so either! Take Widget, who as a 2-month-old kitten came in as a stray in late October. That's not the kind of weather you want to be out in! Widget got adopted a few weeks later, and we hear from her new family that she not only acquired a new name, but is also a practiced traveler! Once known as Widget, we're pleased to introduce to you at this time, the one and only - "Mavis Rachel Sparkle".
"She is the perfect kitty for our family. We even took her on a road trip to Duluth over the weekend! We're happy to have found her!"
It's great to hear that Mavis Rachel Sparkle is doing purr-fectly! This is you helping us help them find happiness.