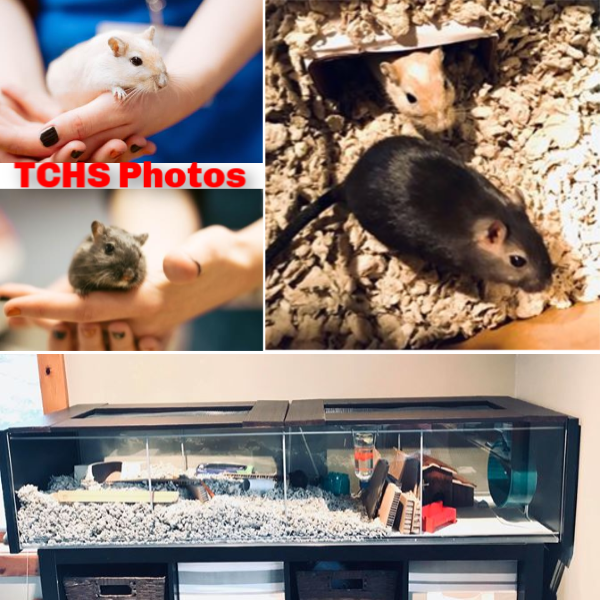 We help animals of all shapes and sizes find homes, and today's Feel Good Fur-day is the story of two of the smallest recent adoptees, a pair of gerbils!
"My 7-year-old son saved up his birthday money to pay the adoption fee. He is the proud caretaker of Squirtle and he also adopted Bulba for his little sister to care for! (Of course we all secretly know Mom is the one ultimately responsible for their well-being). Through our research prior to adoption, we learned that gerbils love to tunnel. So we decided to make them a habitat that is just over 5 feet long and deep enough for them to make an elaborate tunnel system. They love their gerbil-safe fresh vegetables, and fruits and nuts as treats. They also enjoy time out of their habitat in a gerbil-friendly zone. They joined a family of four humans, two adopted dogs, two adopted cats, one adopted tortoise, and one fish. Thank you for providing them shelter until they could join our family."
It's not only our pleasure, it's our mission! We thank them for giving so many pets a happy home, and we thank YOU for supporting our work which brings them all together!