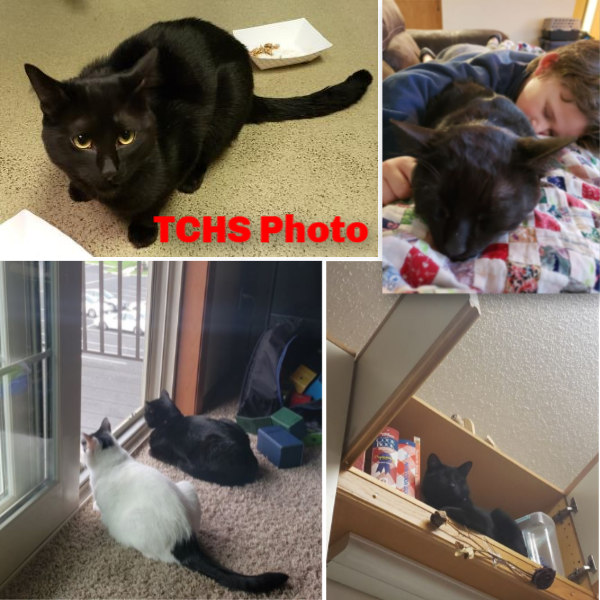 Here is the story of a black cat who turned out to be very lucky indeed! This 2-year-old kitty came in as a stray. (That's just the beginning of his luck!) We named him "Clyde." Clyde was adopted a little more than a week later; they renamed him Phoenix. Here's what they said shortly after his adoption:
"He's best friend with our other 2-year-old cat now."
"Phoenix has been such a love and we couldn't be happier to have him in our lives."
The family recently moved and reports that Phoenix loves looking out the balcony of their new apartment with his feline bestie by his side. 
Thank you for supporting the work we do to help make connections like this – not only with pets and people - but finding new friends for the resident pets as well!  Each connection and new bond is worth celebrating!