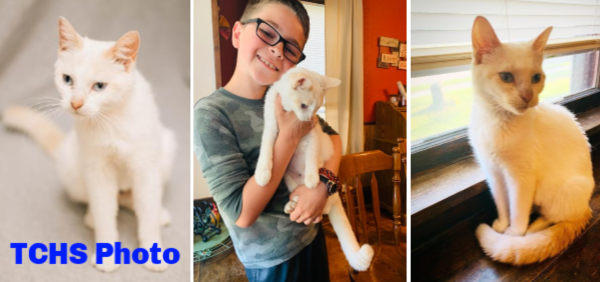 This story is about one cool cat who has found a best friend! Orchid came in early June as a stray. The beautiful blue-eyed cat was adopted shortly afterward, but that didn't work out, so she was returned. She didn't stay long – she met her new family three days later, and it's going wonderfully. Orchid's name is now Pancake.
"She hung out by herself for a couple days while getting used to our house, but comes up to cuddle all the time and is getting along well with the other animals and kids in the house!
Our son Jacob in the picture is absolutely in love with her! When he first held her at the shelter when we were looking into adopting her, he said, 'Mom, she's perfect!' Their bond continues to get stronger.
She's got a super chill, laid-back personality just like Jacob. Thank you!"