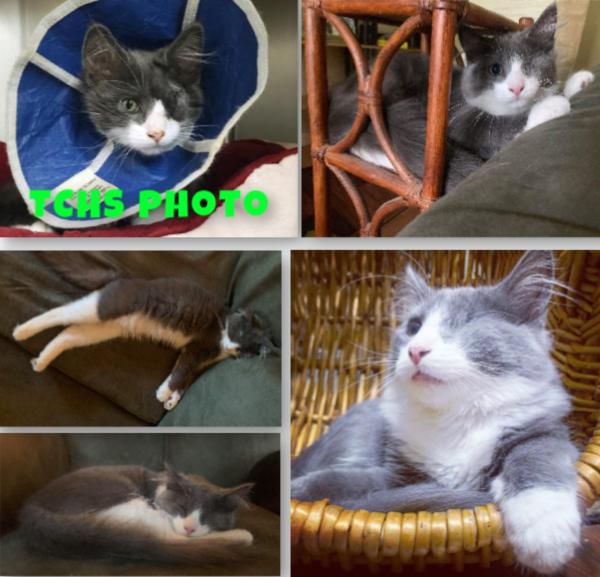 This is a tale of a kitten who, thanks to one of our veterinarians, got a new chance at life – and thanks to his adopters, got a loving home!
Cloudy came in with an eye injury in July. TCHS veterinarian Dr. Anne Lottie had to remove the eye for the kitten to heal properly. Now with that health issue resolved, Cloudy was ready for a new home, which he found in September.
From his new "mom": "After the unexpected passing of one of our cats, we were heartbroken but knew we wanted to adopt again. We found Momo (formerly Cloudy) at the Kitty Korner and he instantly stole our hearts with his sass and fluffy confidence and ridiculously long tail. He is good friends with the dog and loves to follow our other cat around convincing him to play."
Keep that long tail away from closing doors and keep that fun spirit alive in your new home Momo!