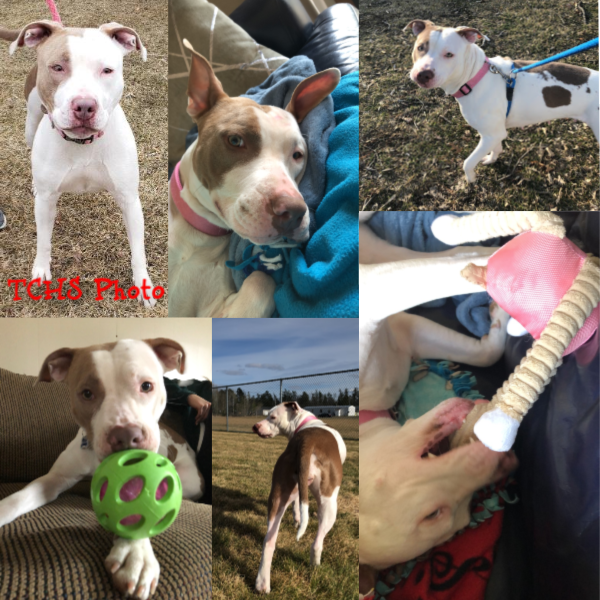 Here is a story of a dog who just needed some time - and a chance.
Sequoia, an almost 2-year-old American Staffordshire Terrier, was very fearful when she came to Tri-County Humane Society earlier this winter; she was particularly nervous around men. TCHS brought in a trainer who volunteered her time to evaluate Sequoia; she assured us that progress could be made. Staff took their time with Sequoia, and that patience paid off – she was successfully adopted in April, and she has been thriving in her new home – just like the mighty tree with whom she shares a name!
Here's what her new person says:
"She loves going on walks and wants to say hi to everyone she meets, including men. That is until she realizes they are men. Then she just walks away from them. She gets along with other dogs and animals as well. She is still trying to figure out how to live with a cat and the cat is still trying to figure out how to live with her. They are both scared of each other.
Sequoia is a very smart dog who knows a lot of tricks/commands: sit, lie down, stay, leave it, speak, paw, come, kennel, bedtime, and quiet. She loves to cuddle and will curl right up under the covers in bed if I allow her to. She is doing really well and has definitely come out of her shell!"