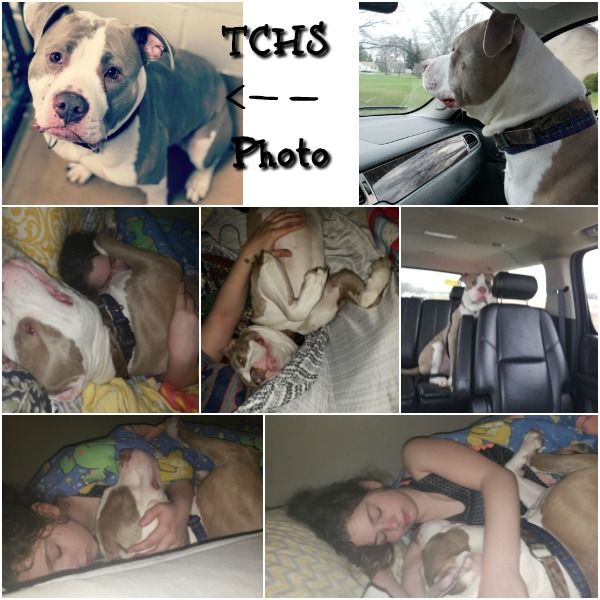 Bull came to us in the beginning of March because his owners were moving and couldn't take him along.  He was a whole lot of dog weighing in at 82 pounds of what seemed to be pure muscle.  Bull had a bark as big as his personality making him appear rather intimidating.  Truth is, Bull is a big baby!  He found his new home on April 1st but it was no joke!  Below is an update from his family.
Hello,
We recently adopted Bull, a 2 year old pit bull, from your facility.
He is an amazing dog!!! My step dad is looking to see if he would be appropriate for a service animal as he has cancer.... but my daughter has fallen in love with him--- as he has with her!
They are best of friends... and he is beside himself when she isn't home.
I would love to let the family know how well he is doing and how much he is loved!!
I attached some photos of him and my daughter... how I find them sleeping every night!!! And a couple how he loves to go for truck rides... I am pretty sure he is awaiting his seatbelt too.
Thank you so much our whole family is so in love with him.
Malinda