"Happiness Happens Here" Behind-the-Scenes Tour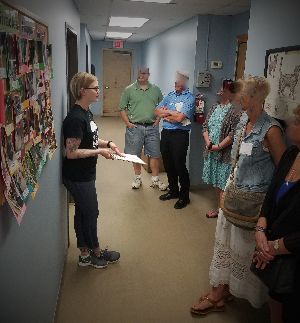 Our current shelter is bursting with happiness - and we're also bursting at the seams!
Visitors to our shelter's hallways, offices, and animal care space quickly notice the need for more and better space. Over the years as we've grown we have cobbled our space as best we could; patching here, re-purposing there, tacking on somewhere else.
Animals, customers, and staff are crammed into tight spaces.  Somehow though, each year we manage to shelter more than 3,000 animals. 
We need a new building so we can continue to provide even more - and even better - for the pets (and people) of Central Minnesota. 
Please join us for a an inspirational behind-the-scenes tour or contact us to learn more.
call Tauna Quimby at TCHS, 320-252-0896 ext 28
email give@tricountyhumanesociety.org 
RSVP Online here: