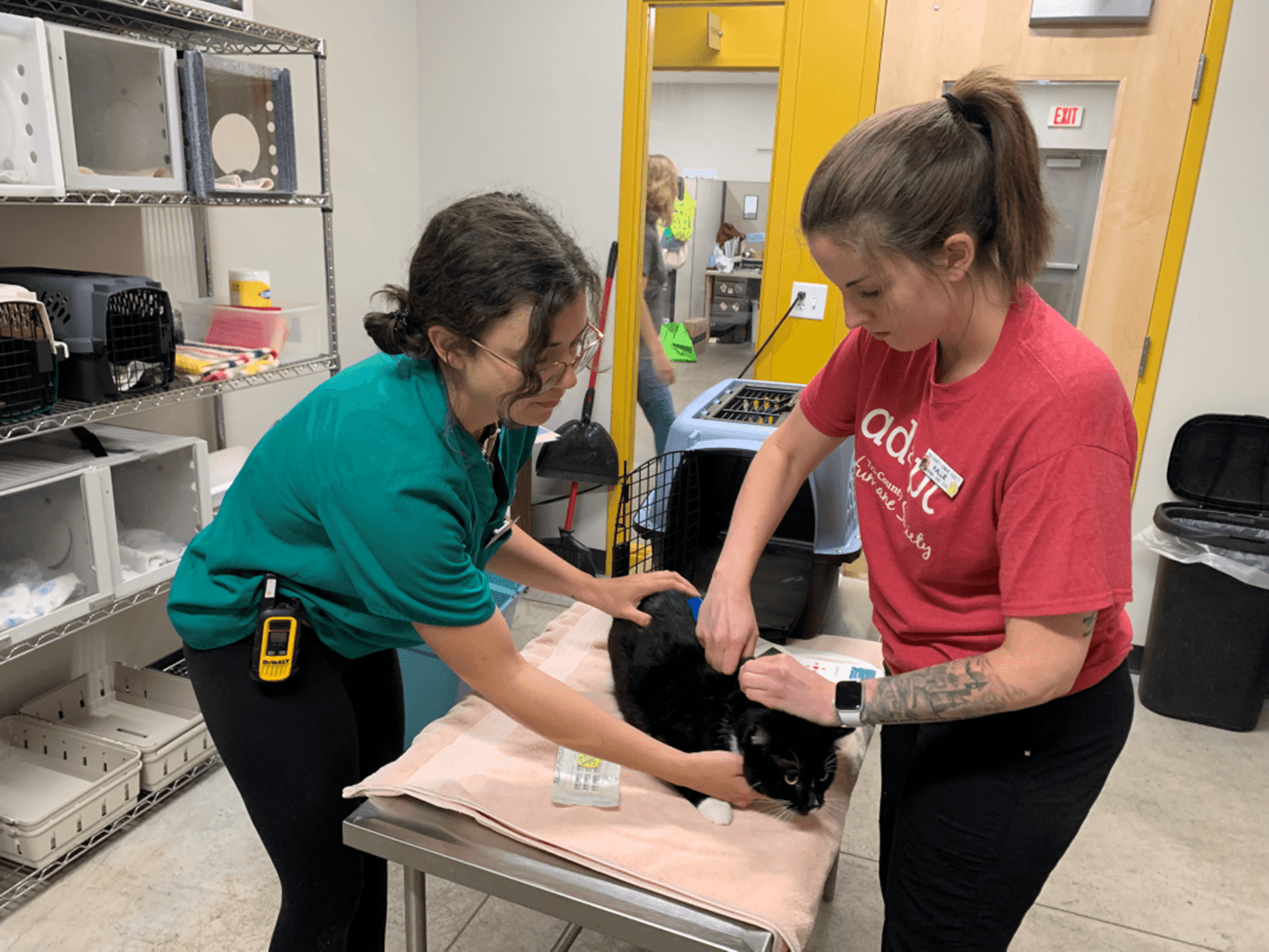 TCHS recently accomplished a milestone:  Our first microchip clinic for the public!
Twenty-eight animals were microchipped during Gettin' Chippy Wit' It on July 19 at the shelter.
TCHS also hosted special guests Pet Evolution of St. Cloud; this business is new in town but has quickly become a TCHS supporter. Pet Evolution offered free doggie nail trims during this event.
Improving our "return to owner" rate is one of TCHS' goals in our strategic plan. We were so proud to be able to do this clinic. (And our staff and volunteers worked hard like the passionate professionals they are!) We hope to do something like this in the future; TCHS always offers microchips to the public by appointment for $20 plus tax. (Call us at 320-252-0896 to schedule.)